By John Herndon for GLICOD
DANVILLE, Ky. – Mark Peach sees the visitor standing by a chain link fence at Admiral Stadium and quickly makes his way over.
"We're glad you were able to make it down. We have our work cut out for us tonight," he says to this reporter who, outside of Peach's immediate family, has likely seen more of the former Anderson County all-state tackle's games than any other person.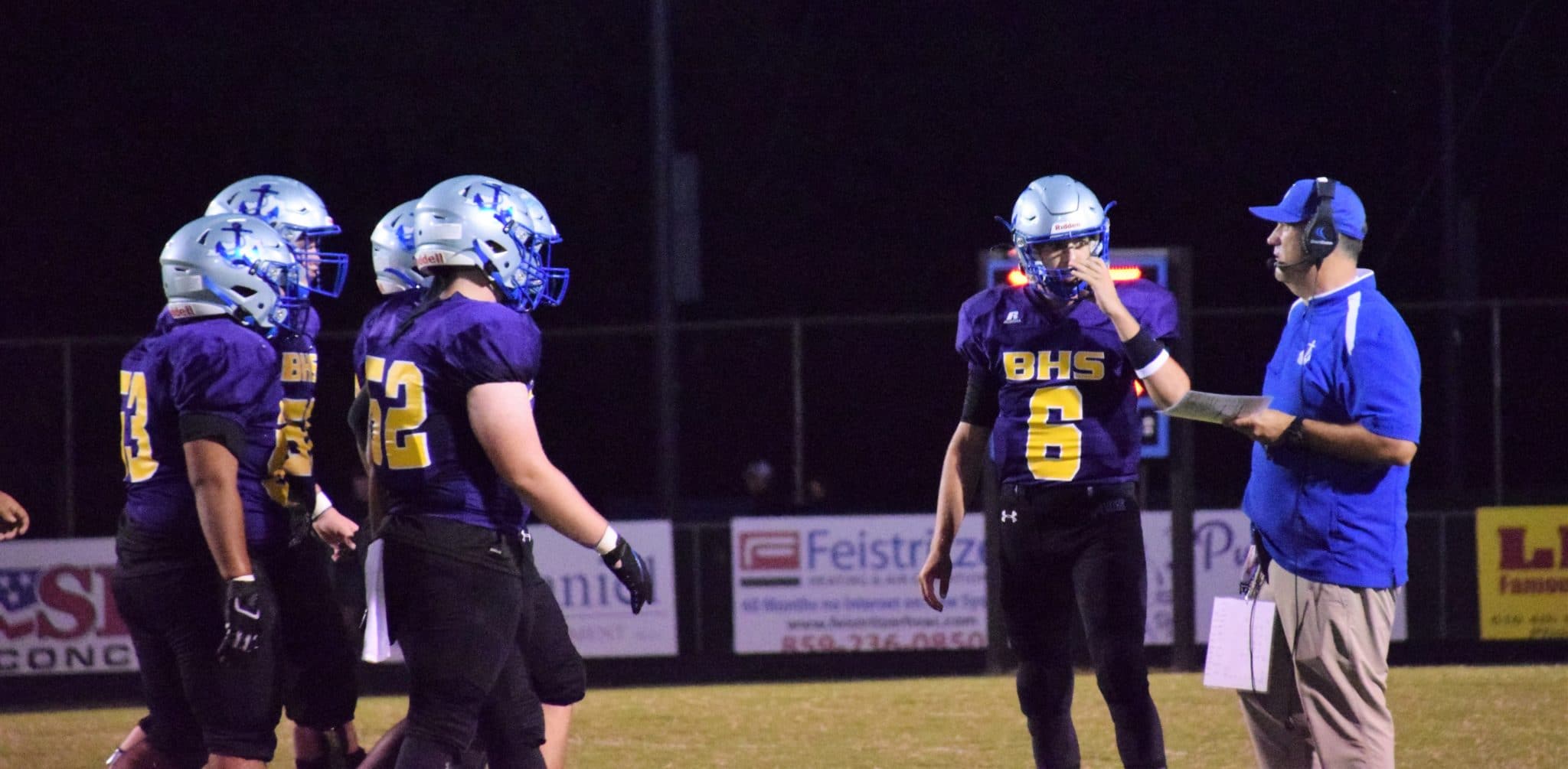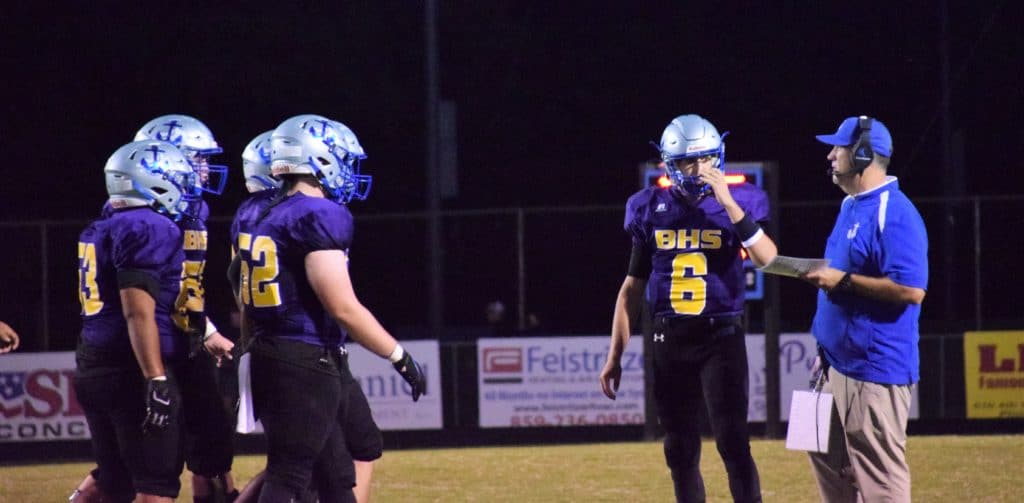 Yes, Danville had its work more than cut out for it. Already thin on numbers because of their Class 2A designation, the Admirals would be facing Class 6A stalwart Bullitt East without their top running back, senior Caleb Burns, who had run for 444 yards through the first four games of the season. Burns had been hurt during Danville's win at Hazard the week before. "He's an outstanding ball carrier," Peach said.
Then, early in the second quarter, wide receiver Corydon Crawford, who had hauled in what would be the Admirals' only scores of the night, went out with what Peach called "concussion-like symptoms" and did not return.
Bullitt East turned out to be as impressive as its record, outscoring Danville 27-0 in the second quarter en route to a 62-13 romp. That Bullitt East, now 5-1, claimed the victory was not a big surprise. That the Chargers handed Danville its first on-the-field loss in such a resounding way was certainly not expected.
"They're really good," Peach said afterwards. "They have a lot of juniors and they took their lumps the last couple of years, but they have come together this year."
The last two years, Bullitt East went 5-6 and 4-6, respectively. This year, quarterback Travis Egan has thrown for over 1400 yards and running back Mason Gauthier has run for over 1000 in six games. Friday, Egan threw for 193 yards and four touchdowns while Gauthier riddled the Danville defense for 234 yards and three scores on the ground.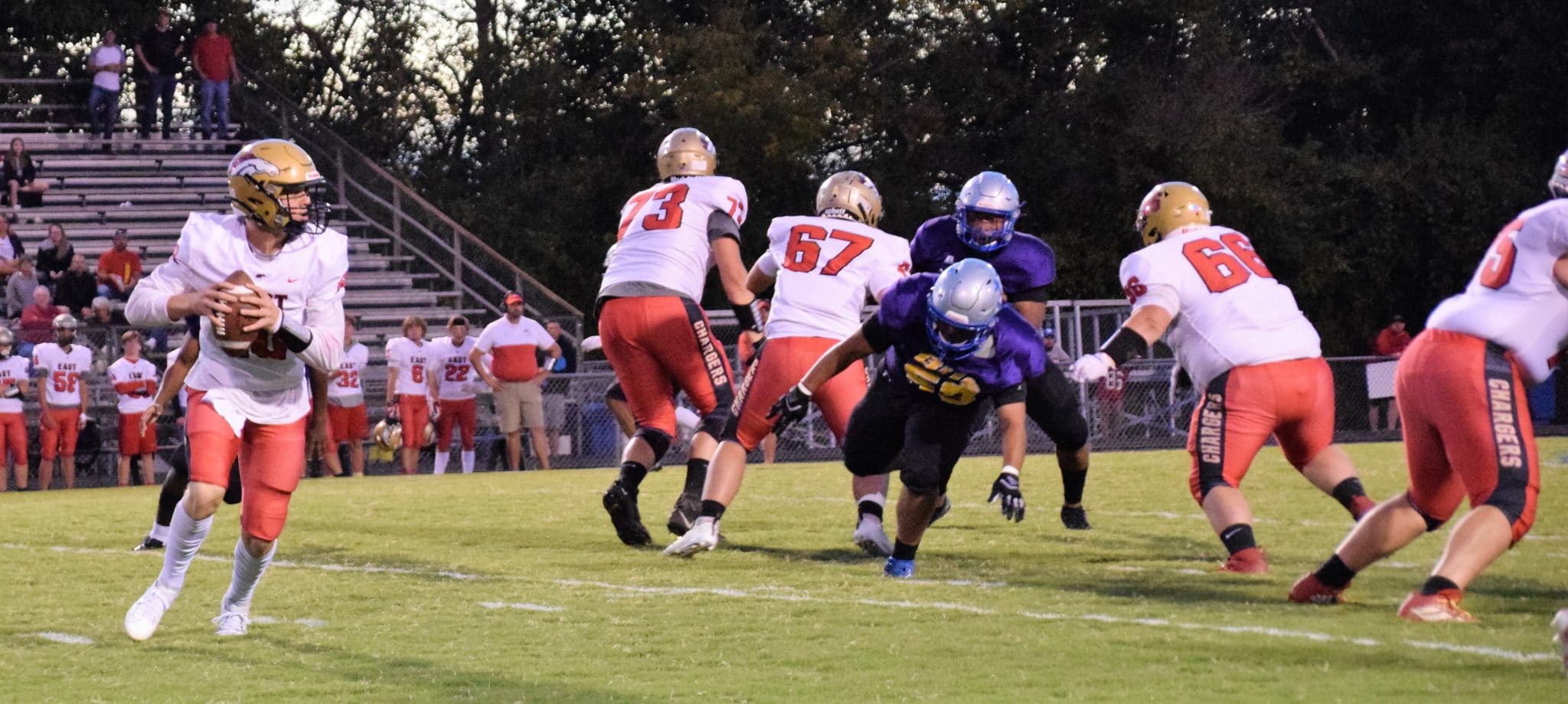 A night in which things seemed to snowball – Bullitt East scored 21 points in one two-minute span during the second quarter – Mark Peach could still smile. He's been rejuvenated less than two years after his coaching contract was not renewed at his alma mater, Anderson County, where he is, by far, the winningest football coach in school history.
At Anderson, Peach compiled a 114-63 record over 15 years and led the Bearcats to four of the program's five district championships. Regional crowns in 2011 and 2013 are the only ones in Anderson history. And in 2011, Peach guided the Bearcats to the Class 5A state championship game. When word got out that the school administration had decided to go in a different direction, shock waves extended through the Kentucky high school football fraternity.
Things have worked out well for Peach. He was obviously hurt, but moved on, landing in Trigg County – the Wildcats went 3-7 – before landing one of the plum high school football coaching jobs in Kentucky last April.
And there can be little doubt that Peach is thrilled to be where he is
"I feel good," says Peach, now in his sixth head coaching stop. "We had a great year in Trigg County but it's great to be back in the area."
Danville is just a 30-35 minute drive from Lawrenceburg, where his father, Al Peach, still lives. It's about an hour from his wife, Julie's parents in Campbellsville.
Both of his children have married in the last 18 months but have remained close to their roots. Peach's daughter, Rachel Hardin, is teaching at Franklin County High School while his son, Brett, is in his final year at the University of Kentucky. Brett plans to continue his studies at Southern Baptist Theological Seminary in Louisville next fall with plans of becoming a pastor.
So, yes, the Peach gang is close together again.
But Mark Peach chose to be a football coach with all of the ups and downs that go with it. Since taking his first head coaching job at Hancock County in 1999, Peach has compiled a 169-92 record that includes a stint at Campbellsville University in 2003-04. There have been only five losing seasons and there have been two state championship game appearances – at Anderson in 2011 and at Hancock in his debut as a head coach.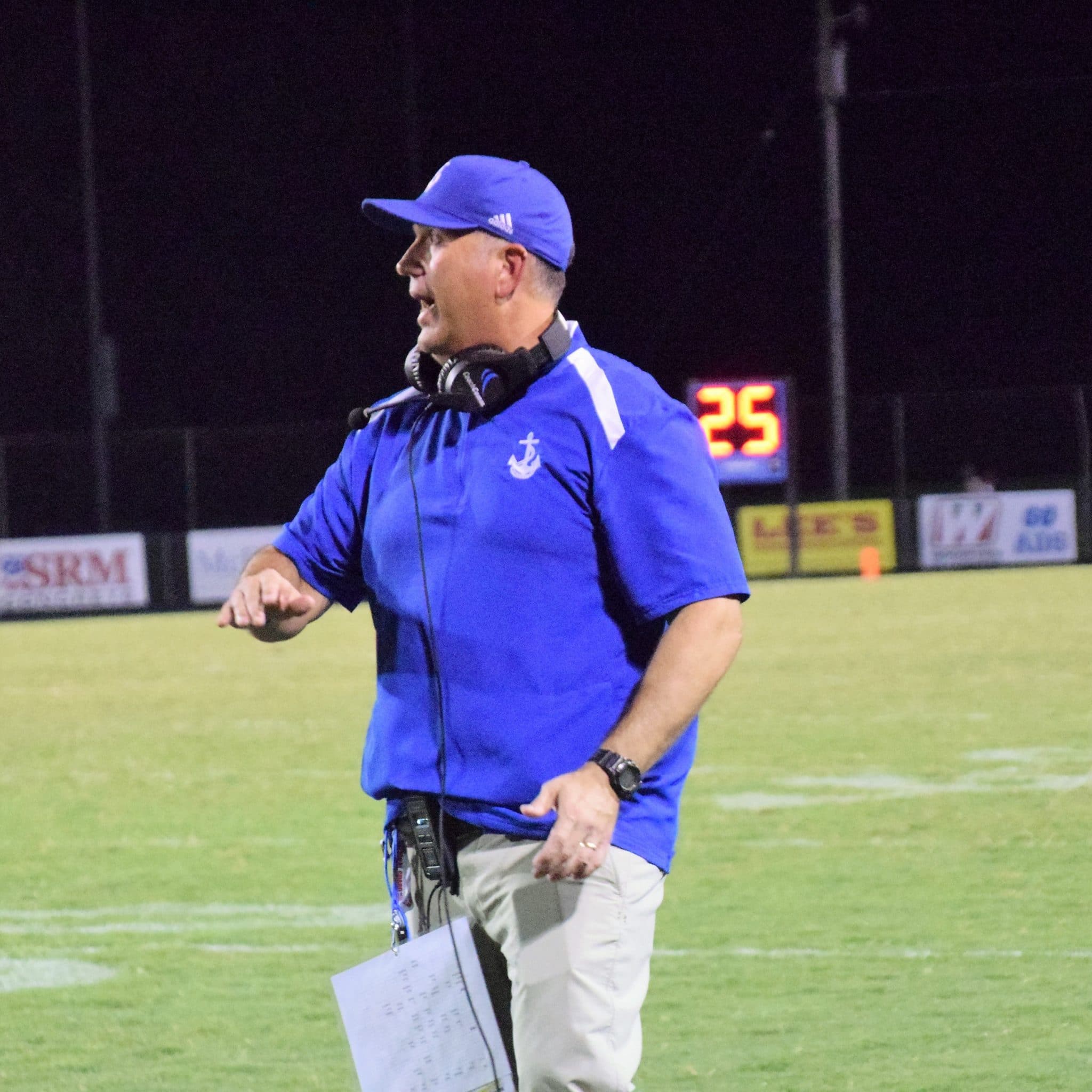 He's now working the sidelines at a school that doesn't hang banners for winning seasons or occasional district titles. In Kentucky, Danville ranked fifth in all-time wins at 793 going into this season. The Admirals took the field for the first time in 1924, at least nine years later than the four teams ahead of them. The school is home to 11 state championship trophies, sixth most in state history, and has seen nine undefeated teams walk the halls.
And, as of 2020, Danville's win total was ranked 36th nationally.
The expectations are always high in Danville. "This community LOVES football. There are expectations here and the people love football. I do seven radio interviews in five days every week."
Peach could only chuckle about the unforeseen twists in his career. He'd been at the mountain top of his profession and had been in the valley. And now he holds what has historically been one of the 10 best football coaching jobs in Kentucky.
"I know the traditions they have here. We have to embrace the expectations," he says.
But things have been a bit rough in Danville of late. The Admirals went 15-0 to win the state Class 2A title in 2017 but went 12-17 over the next three years. Eventually, the school parted ways with Coach Clay Clevenger, a Danville grad who had posted a 65-32 record in eight seasons at the helm. It was a move that was perhaps more shocking than Peach's end at Anderson.
Few expected the current edition of the Admirals to be where they are heading into their first district game at Somerset Friday night. The record book says they are 4-3, but two of those losses were COVID-related forfeits. With a new coaching staff, losing almost two weeks of practice in early September could have been devastating.
The Admirals were out for a week, then returned to the practice field. The Ads held a workout, but when they came back for a second day, Peach knew a second quarantine was imminent "based on the numbers at the school and what was going on," he explained.."It's tough but a lot of high schools have been dealing with it, middle schools and elementary schools have been dealing with it based on positive cases and contact tracing.
"So basically we had two workouts in 14 days."
While the Admirals are not expected to compete with Beechwood, Mayfield or district rival Lexington Christian for a state Class 2A championship, they should be favored to win most of their remaining games, if healthy.
And Peach says the future is bright. "We have some underclassmen coming up and our middle school program is very successful right now," Peach says.
Watching Mark Peach on the Danville sideline, one sees intensity.
And one sees a coach having fun in his job.
It's easy to understand why.
Peach fondly remembers the Anderson-Oldham rivalry
During my time covering Anderson County, I saw Peach emerge as a very good offensive tackle, playing for Sam Harp and Anthony Hatchell from 1985-88. I was still covering the Bearcats when Peach returned home after coaching at Campbellsville University for two years.
I missed three of his Anderson games over 15 years – one for a family wedding and two after undergoing surgery. Some of the best of those games saw the Bearcats battle Oldham County for Class 5A-District 4 supremacy from 2007-10.
"We had some classics against Oldham," he said.
Oldham took three of the five games in that stretch but four of the five games were decided by four points or less. In 2007, Oldham ruined Anderson's unbeaten season with a 22-21 win in the state playoffs after trailing 21-10 with less than five minutes to play. In the final game of the rivalry, Anderson rallied to beat Oldham 40-37 in overtime to claim the district title.
"They were some great high school football games and that was quite a rivalry," Peach smiled.
Mark Peach's coaching record
1999-2000 Hancock County 19-7
2001-2002 Paul L. Dunbar 18-8
2003-2004 Campbellsville University 15-7
2005-2019 Anderson County 114-63
2020 Trigg County 3-7
2021 Danville 4-3
Totals 22 seasons 173-95