By John Herndon, for GLICOD
BUCKNER – It didn't take long for anyone who ever saw the Oldham County Colonels to know
who Kris Landers was.
You had to know and could not miss his presence.
I didn't know his given name until late in his life. My interactions with this remarkable man were
limited to a "How are you doing?" or some other greeting before or after the Colonels took on
Anderson County, the team I covered for 34 years at The Anderson News. He always had a
smile and something kind to say in reply.
For years I just knew him as that fixture on the Oldham County bench.
He was simply Mr. Colonel. That was Kris Landers.
There's no other way to describe that one person I knew was going to be there when the
Colonels came to town or I would be heading up the road to Buckner for a football or basketball
game.
It was just a given.
Kris Landers passed away on August 17, 2020 after a battle with cancer. He was only 49. When
someone leaves this earth at such a young age, it's easy to say he is "gone too soon" and in
Kris' case, it is certainly correct.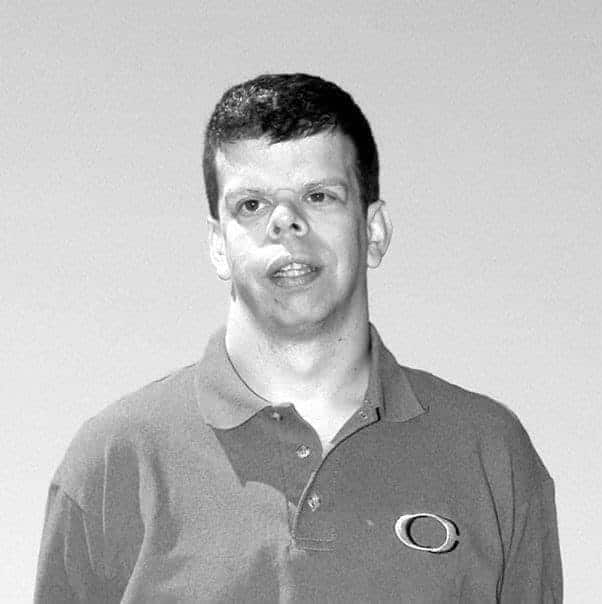 However, a look at the online obituary and the accompanying condolences reveals the obvious:
Kris Landers packed several lifetimes of positive living and impacting lives in those 49 short
years. There were heartfelt remembrances of the kind words and inspirations Kris gave over the
years.
And that positivity rippled in every direction.
Former Colonel football coach Mike Jackson called Kris a "source of strength to me as a young
coach." Others told personal stories of how Kris had affected their lives.
It was some of that same message over and over again. The notes came from athletes and
classmates. They came from people in the community and opposing coaches. The message
was always about the way Kris Landers had impacted them in his own unassuming way.
Current Colonel football coach Ta'Shawn McBroom only got to know Kris for a few years as an
Oldham assistant, but quickly saw just how special Kris was to the Colonel athletic program.
"He was a great guy. He loved this program and he loved Oldham County," McBroom said last
week. "Every Friday, he was there. Every Friday, on a road game, he was sitting by me up front
(on the team bus). He was my riding buddy."
Oldham girls' basketball coach Chris Nethery also experienced that love. "Kris was always
around and always positive," he said. "He made sure to make his way to the coaches before the
game and give them some encouraging words. His presence is sorely missed.
"The players really enjoyed Kris, his smile was infectious and he just had a knack of creating a
positive atmosphere at all sporting events."
That's the Kris Landers that Oldham County knew. At least that's part of what those blessed to
know him knew.
It was only in preparation for working last week's Oldham-Madison Central football game there
was so much more to know.
Kris had also been active with the LaGrange Fire and Rescue Department and was a big
supporter of the WHAS Crusade for Children. In 2013, he was selected as the Grand Marshal of
the annual Oldham County Days parade.
Soon after his death, some people close to the school formed the Kris Landers Foundation as a
way to honor the ultimate Colonel. "He was a great part of Oldham County sports for years,"
Kris' sister, Kim Landers Cox, said Friday.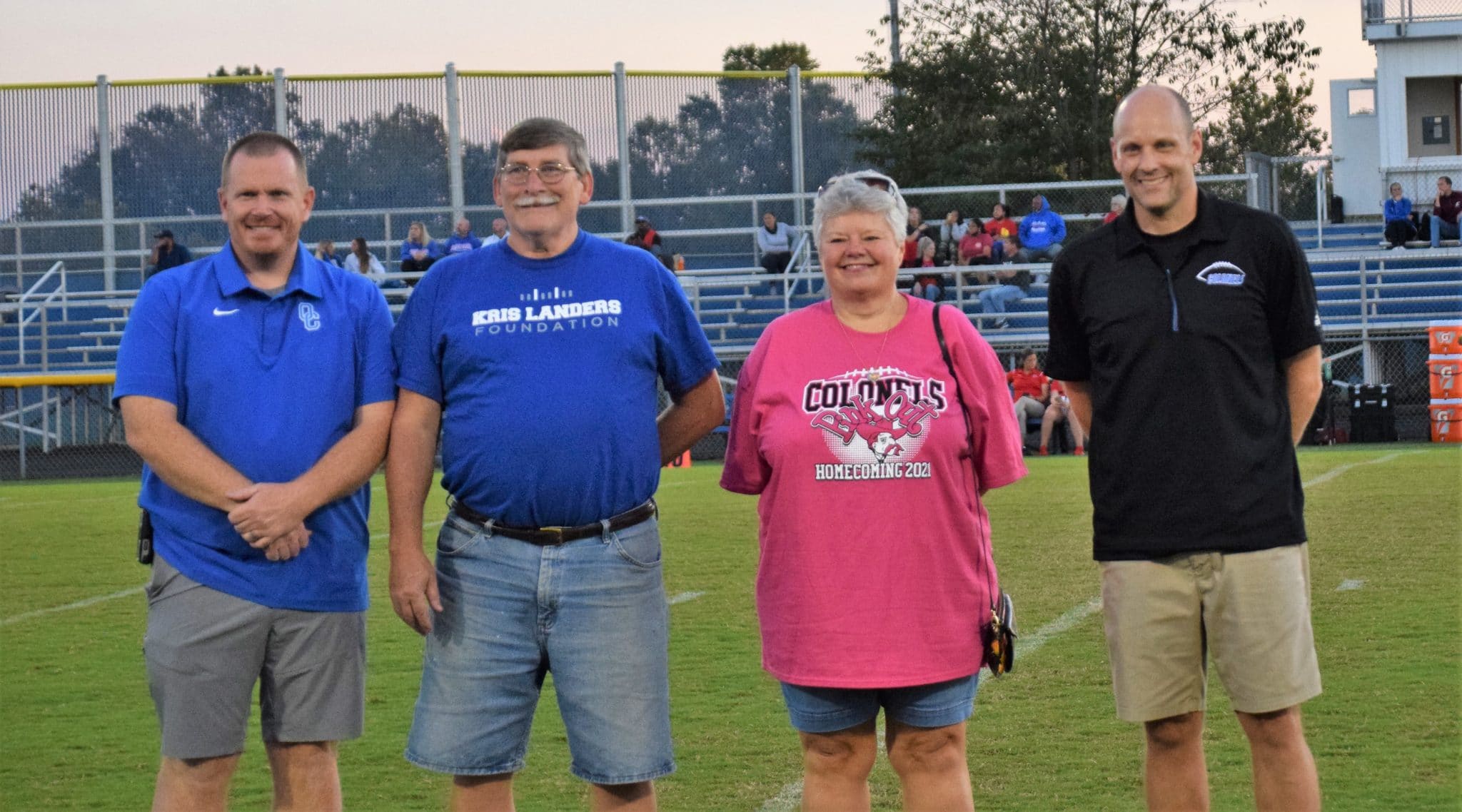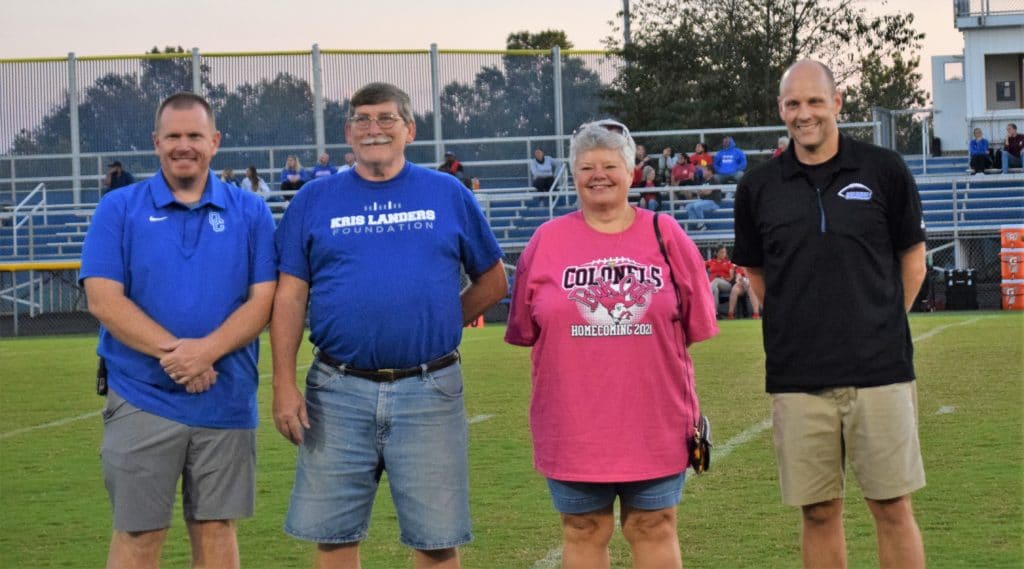 She related that he started working as a manager for the football and basketball teams while a
student at Oldham County. After his graduation in 1992, he went to work for the school system
and became a fixture around the Colonel programs.
The foundation was created to remember that legacy. The first item of business was getting Kris'
name on the Colonels' football stadium. The Oldham County Board of Education readily agreed.
Next came the creation of a scholarship program. Cox said the scholarships are intended for
deserving students at any Oldham County high school and are not limited to the athletic
program.
It is a fitting legacy.
As someone seeing things from the outside, I knew Kris was special. Now, I don't know all the
stories, but have a little better understanding of just how enormously special he really was.
Friday night, about 20 minutes before the Colonels took on Madison Central in a big Class 6A
district game, Kim Landers Cox and her husband, Jim, were escorted to the 50-yard line at Bell
Field.
An announcement was read, confirming the words of a sign that had been added to the press
box earlier in the week. The home of the Oldham County Colonels had a new name: Bell Field
at Kris Landers Stadium.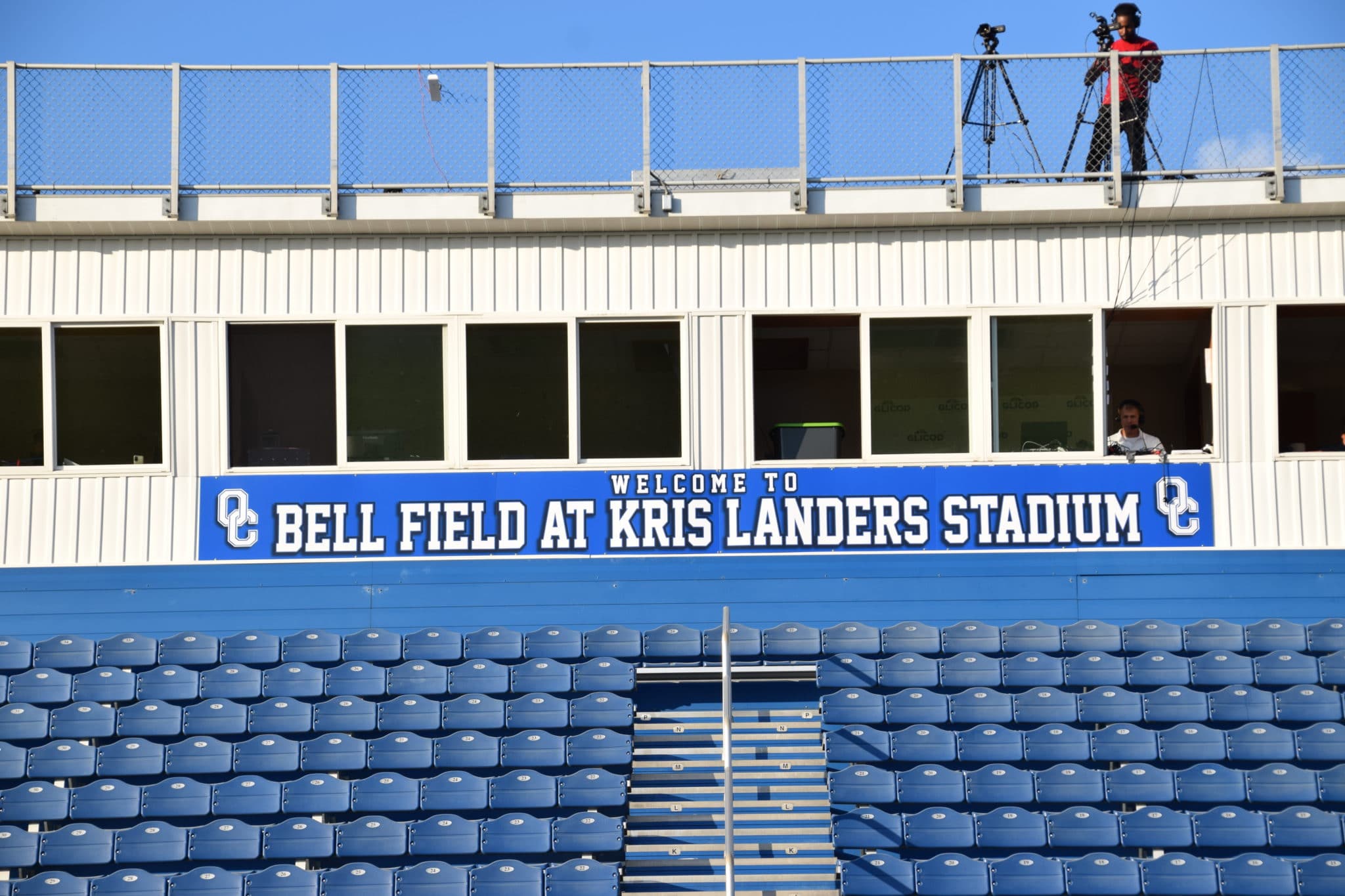 Well done, Oldham County. Well done.
And well done, Kris Landers. Your legacy will never be forgotten.