Bears defense stops John Hardin for school's first district title
by John Herndon for GLICOD
TAYLORSVILLE, Ky. – As he made the decision that he knew could backfire either way, Spencer County football coach Mike Marksbury was sweating on a cold night.
And regardless of what would happen, he knew he would continue to sweat for the 95 seconds that remained in Friday's Class 4A, District 3 championship game..
Clinging to a 7-3 lead, the Bears had been unable to move after Brice Roark had swiped a John Hardin pass deep in Spencer territory with just over three minutes to play. After a pair of false starts Spencer was looking at a fourth down inside its own 10 yard line.
Punt away and the Bears took a two-fold risk: John Hardin put 10 men on the line and came mighty close to blocking a punt on one of the plays ruled dead by illegal procedure. In addition, a strong crosswind was playing havoc with anything airborne through the entire contest. A short punt would mean that John Hardin could make a quick trip for a game-winning score.
Or the Bears could take a safety, knowing that if John Hardin got close enough, the Bulldogs could kick a field goal to go up 8-7 with little to no time left on the clock.
Without telling the rest of his team, Marksbury called out to punter Jack Kennedy and could be seen instructing his senior to run around to kill a few seconds off the clock and kneel for the safety.
Kennedy took the snap in the end zone, did exactly as told and Spencer survived with a 7-5 win, earning the program's first district title and a chance to play in the third round of the state playoffs for the first time ever. The Bears now travel to Logan County in a battle for a regional championship. Both teams stand at 9-3. KIckoff is set for 8 p.m., Eastern time.
"I was nervous," a beaming Marksbury said of that final 1:35. "You are making those decisions real quick, like the safety. I thought it was the right call, but then I knew a field goal would beat us. I was afraid that if we punted it, they might get it at about the 20-yard line and a touchdown would beat us. So I thought the better bet was to take the safety and then kick off and we could kick it on the ground."
Marksbury grinned a bit as he contemplated the irony of penalties against his team actually working in his favor. "We kind of messed it up at first and made the decision easy for me after we got called for offsides," he said.
But then again, great football teams make their own breaks, just as Spencer has done from the outset. In the Bears' season opener against Anderson County, they were more than impressive and the 35-14 win didn't really speak as to how much Spencer dominated that night. Three losses in the next four games – two by a combined five points – might have had some overlooking what was going on in Taylorsville, but Spencer hung on to prove the doubters wrong with Friday's win.
The cold temperatures and strong winds combined to give a steady second half rain a sleet-like sting and prevented Friday's thriller from becoming a thing of beauty to the casual observer. But to a football purist, it was better than anything Van Gogh or Monet could have put on a canvas.
"Our defense drives us," Marksbury said. "I am going to tell you, since we have gotten all of our defensive players back (from injuries), our defense has been playing really good. They showed it tonight."
Indeed.
On a night when the Spencer offense was unable to muster much of anything, the defenders saved the day. The Bears bent at times, but a team that had been averaging 32 points a game did not find the end zone all night. When the Bulldogs appeared to be driving for a go-ahead touchdown, Roark came up with an interception.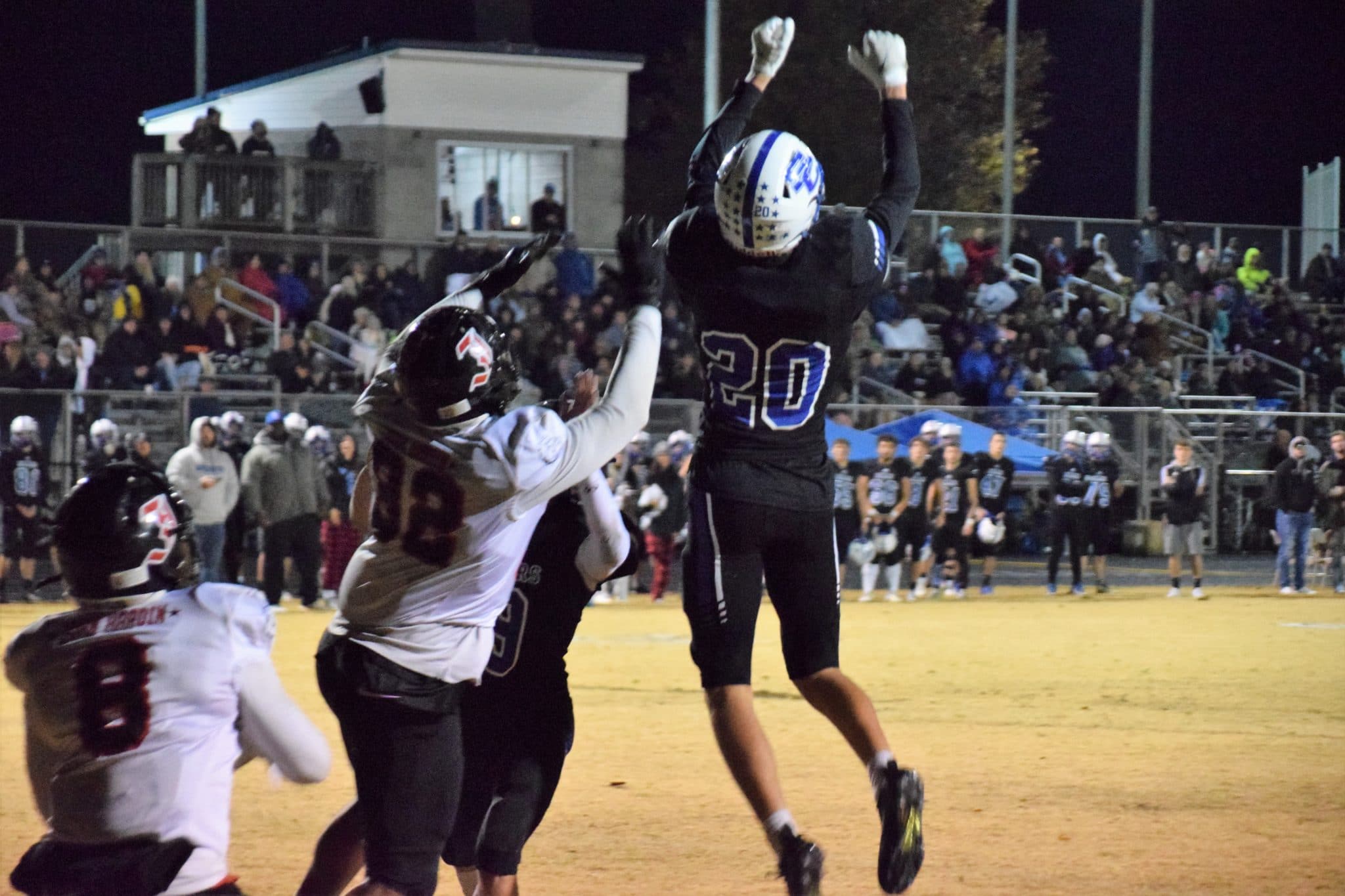 Roark had delivered another big play late in the first half, batting a pass down in the end zone and forcing John Hardin's Jake Owens to kick a field goal with 3 seconds left in the first half.
Then after the safety, John Hardin appeared to be moving in position to score the winning touchdown or, at least, try a short field goal. The Spencer defense held, forcing John Hardin with a decision of its own on fourth-and-10 at the Spencer 33. Coach Doug Preston, who won a pair of state championships in his tenure at Franklin-Simpson, decided that with 17 seconds to play, his best shot was for Owens to try a 50-yard field goal.
It was well short.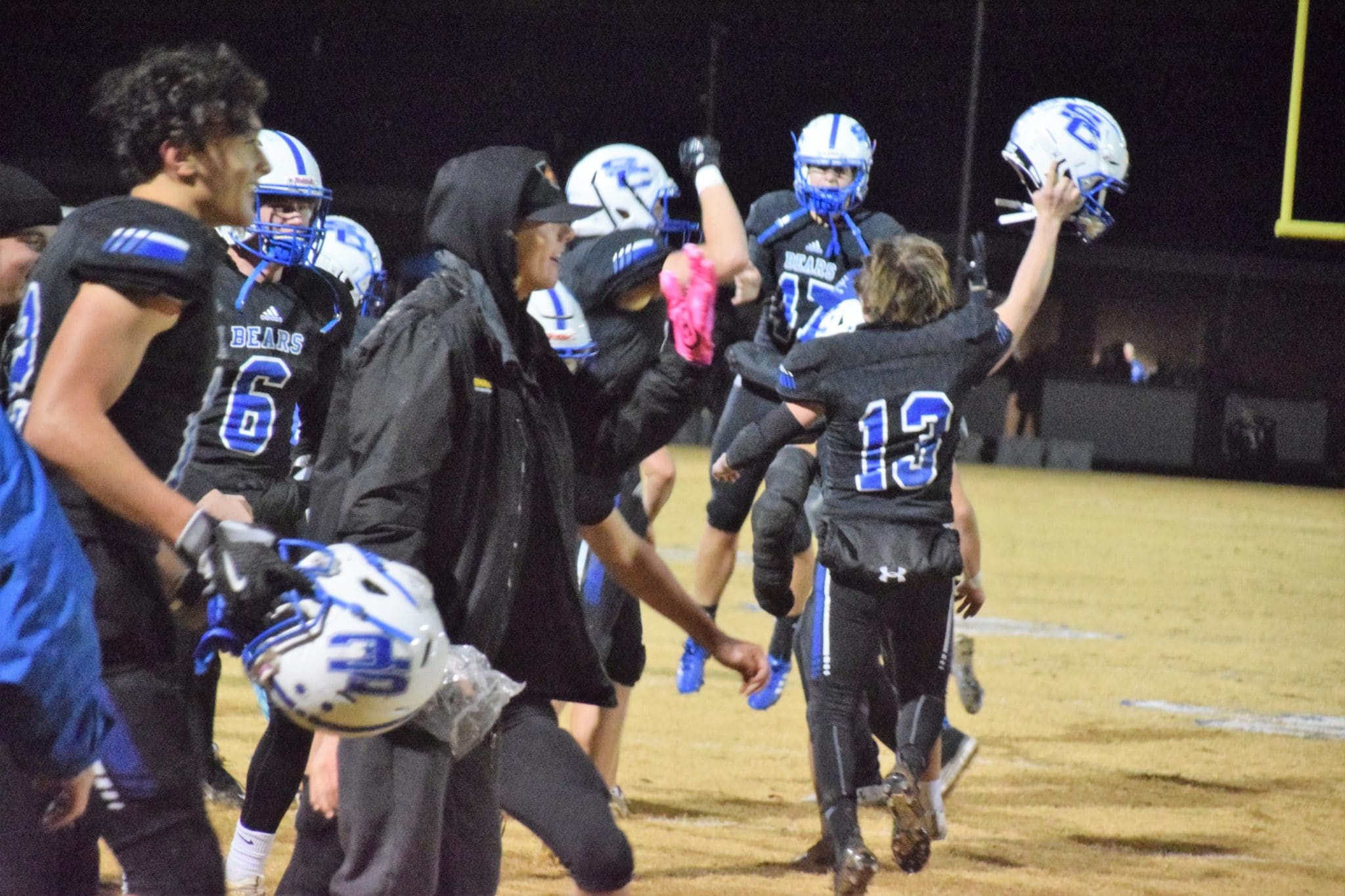 Fireworks lit the sky and the wild celebration began in Taylorsville.
But, in reality, the Bears' win was a testament to what has been going on for a decade. It was in 2011 when Marksbury arrived to try to change the fortunes of a program that was, according to KHSAA.org, mired in a 17-game losing streak. Marksbury's first two games as head coach also ended in losses.
On Sept. 2, 2011, the Bears eked out a 21-20 win over LaRue County but then dropped three more. Somehow, the Bears finished that year at 5-7 and captured their first-ever playoff win, beating Doss.
Now in his 11th year at Spencer, Marksbury has compiled a 67-54 record and has quietly turned Spencer into a solid Class 4A program that could be putting together the best season since that first year of varsity football in 2004. The Bears have already advanced farther than ever before and a win at Logan County would equal the 2015 team (10-2) for most wins in school history.
"We have won a lot of games and have had some good teams," Marksbury said. "In 2015 and 2016, we were really good. The problem was Shelby County was really good too."
Spencer finished as district runner-up to the Rockets both years.
And both times, the Bears went out of the playoffs in the second round.
The culprit both times? You guessed it, John Hardin.
The same program that ousted Spencer from the playoffs again in 2019 and 2020.
It's the same program Spencer had smacked, 35-7, in the regular season and was intent on spoiling Spencer's great year in revenge.
John Hardin's defense might have been even more impressive than Spencer's, limiting the Bears to 188 yards. But 80 of those came on the opening drive of the second half.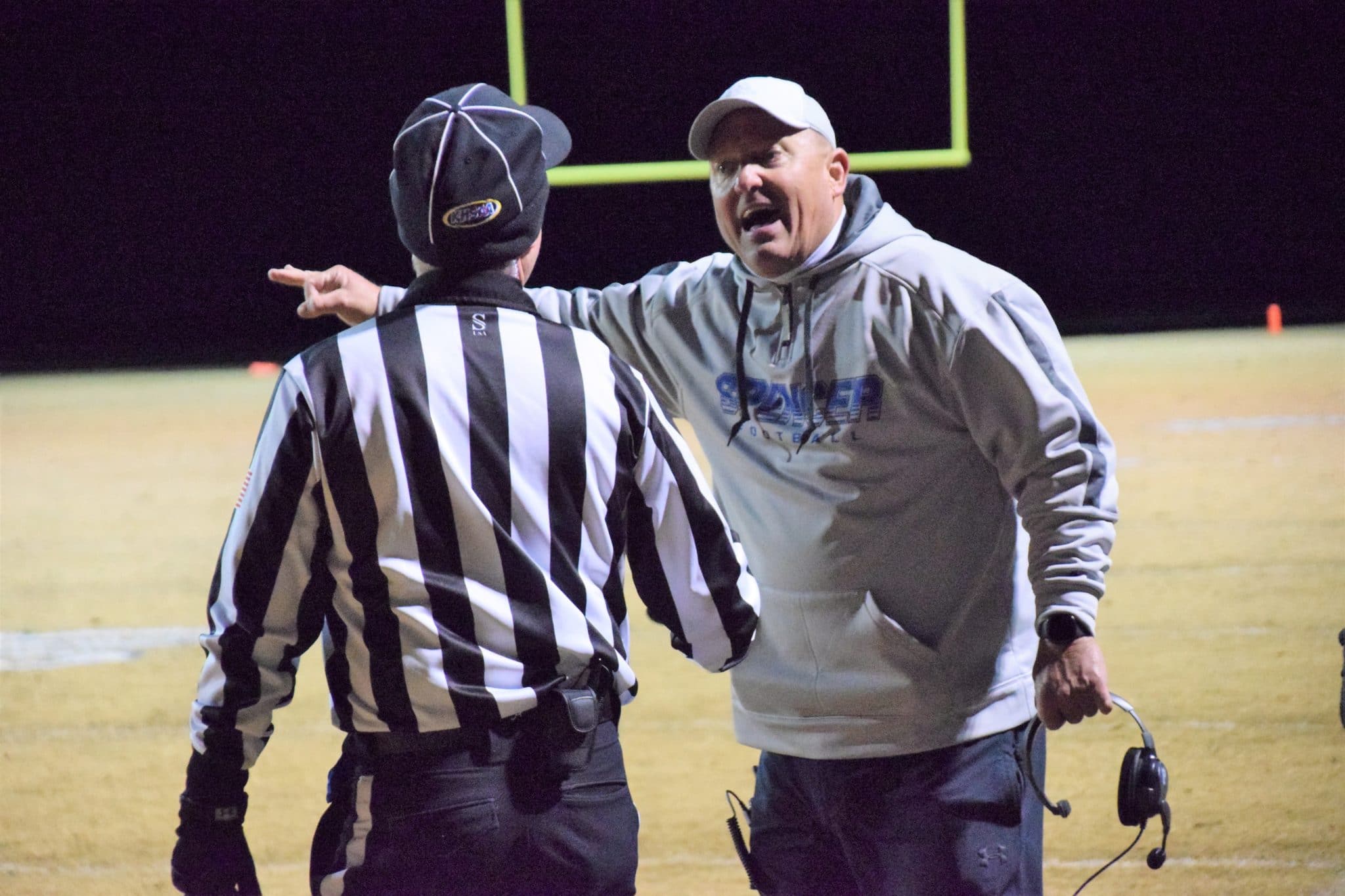 Unable to muster much of anything in the first half, Marksbury and his staff made some adjustments at the intermission. "(John Hardin) was giving us some different alignments from the first game," he said. "We were able to get the kids in there and talk to them."
And on the first play after halftime, Spencer's Eli Ballard broke free for a 47-yard run. Less than two minutes later, quarterback Gabe Bowling sneaked into the end zone for what would be the only touchdown of the night.
It was all the Spencer defense needed.
On the year, the Spencer defensive stats are good but not eye-popping. They've given up almost 16 points and 234 yards a game. Those are good, but not the elite numbers that draw long looks.
But one stat is a head-turner: Starting with a 48-3 win over Marion County on Sept. 24, the Bears have kept six of seven opponents in single digits.
It's called grit. Determination. Drive. And the Bears have those qualities in abundance and those attributes often make the difference in late November.
There's no question that Spencer had some good fortune Friday. What looked like a sure-fire touchdown pass fell through the John Hardin receiver's hands. One of just four Bulldog penalties stopped another score.
"You know, you have to be good, but sometimes you have to catch some breaks. We caught a break there," Marksbury said of the dropped pass. "We got away with that but after that, they tried to do some things and Brice came up with that huge interception."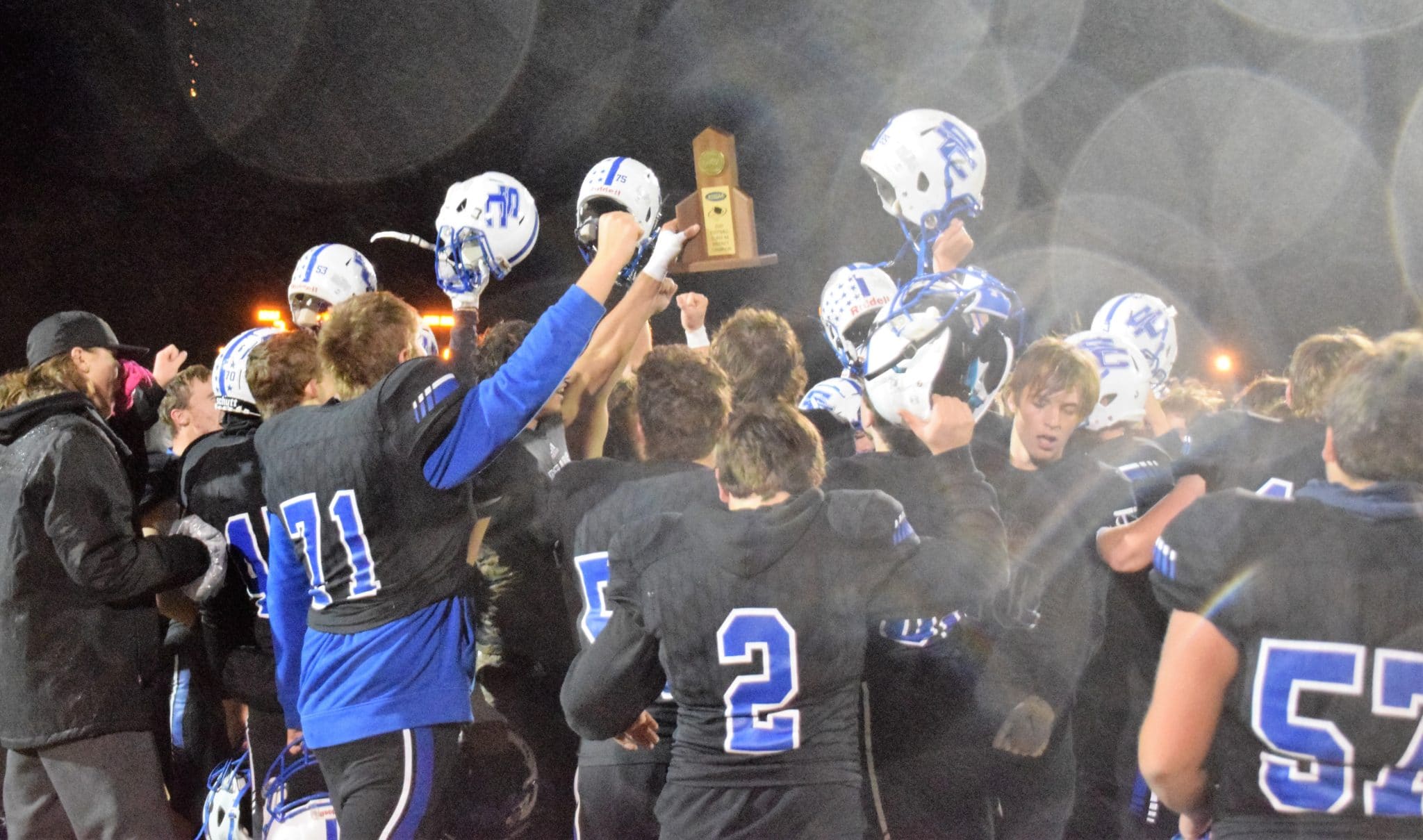 And nothing could dampen Marksbury's spirit. There was no sweat, but he was dripping from the traditional ice shower given the winning coach in the post-game team meeting.
"I tell you this, we deserved this," he said. "Our team does things the right way and play hard and compete and battle. They deserve it and I am so proud of them.
"That water was cold, but I was so excited. You know, I love these guys. I love these guys."