Mustangs expected to battle Oldham, Collins, others in wide-open race
By John Herndon for GLICOD
When a desperation heave bounded off the goal and the final buzzer sounded, there was no wild celebration from the North Oldham Mustangs Saturday evening.
Nor were there any visible sighs of relief after North had handed Louisville Western its first loss of the season, 68-65, in the final game of the Body Armor Showcase at Henry County High School. The Mustangs simply smiled, did a few fist bumps and headed to their bench for the traditional handshake lines.
That is the demeanor of a team that expects to win.
Saturday, North showed time and again why it is considered the early season pick in what figures to be a wild and wooly race for the 8th Region championship. North jumped to an early lead, building its advantage to as many as nine points on several occasions. Even with second-leading scorer Jack Scales on the bench after being injured early, the Mustangs turned back numerous Western rallies.
Until the fourth quarter that is. Western finally went ahead and was on the long end of a 61-56 score with three minutes to play. But like all champions, North Oldham made the plays on both ends of the court to record its fifth straight victory after a season-opening loss to Manual.
North defeated Walton-Verona, 75-68, Tuesday in its final test before the King of the Bluegrass tournament at Fairdale.
It's new territory for North. Since the school was formed in the fall of 2003, North had never made it past the 8th Region semifinals until last year when the Mustangs fell just short of upsetting Oldham County in the 8th Region championship game. Now, all eyes are on North as the Mustangs return almost all of last year's roster.
"Our guys are so young. They are sophomores and juniors but they have been playing (varsity basketball) so long," Mustang coach David Levitch said. "They made the regional finals last year so they are more experienced."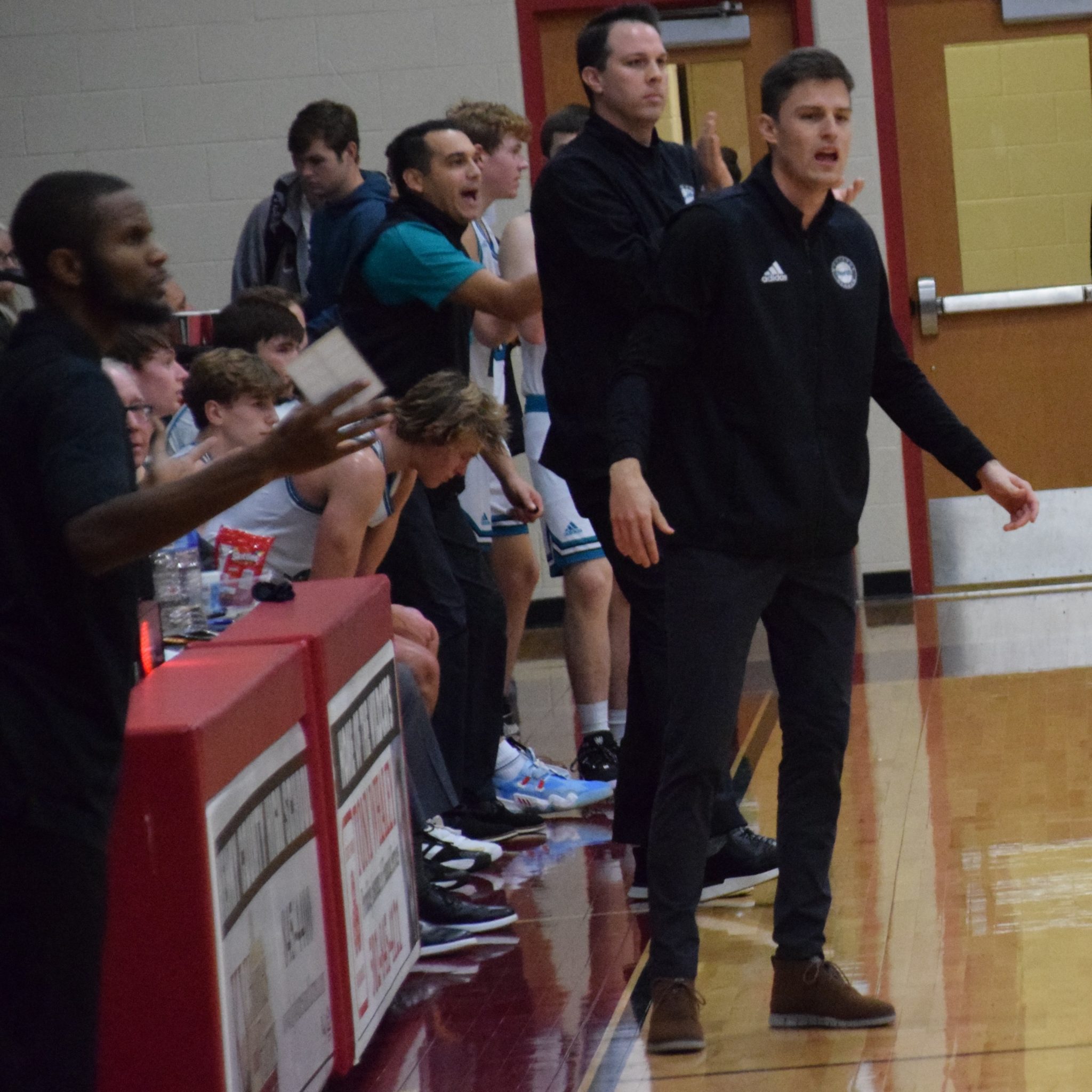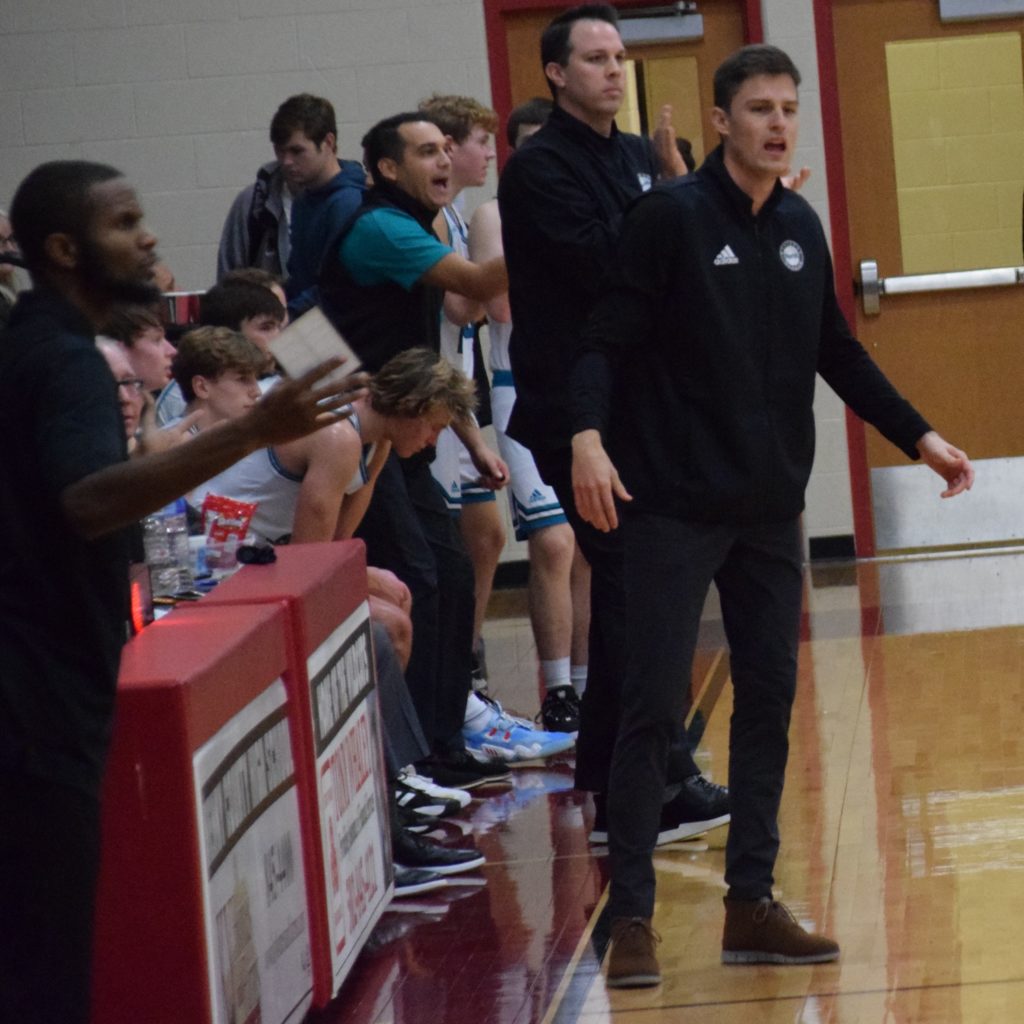 Against Western, which fell to 5-1, North did little in the realm of spectacular but the Mustangs showed tons of savvy in finding a way to win. And it was obvious that even if that regional championship trophy does not find its way to Goshen in March, North Oldham is going to be a tough out along the way.
North might have put together its most complete game. The Mustangs hit 53.8 percent of their shots, including a 7-for-15 team effort from three-point range. North had some trouble on the boards as the Western front line checked in at 6-8, 6-6 and 6-4 but North just found a way to win.
It's been that way ever since Dallas Roberts started suiting up for the Mustangs as an eighth-grader. Now a junior, the 6-0 guard is considered by some to be the 8th Region's top player. His game is not flashy, but is highly effective. Against Western, he poured in 23 points, the third time in six games Roberts has hit that number.
"This is his fourth year starting varsity," Levitch said. "Overall, he has just gotten much better. He is so savvy and smooth and controls the game and he guards the other team's best player."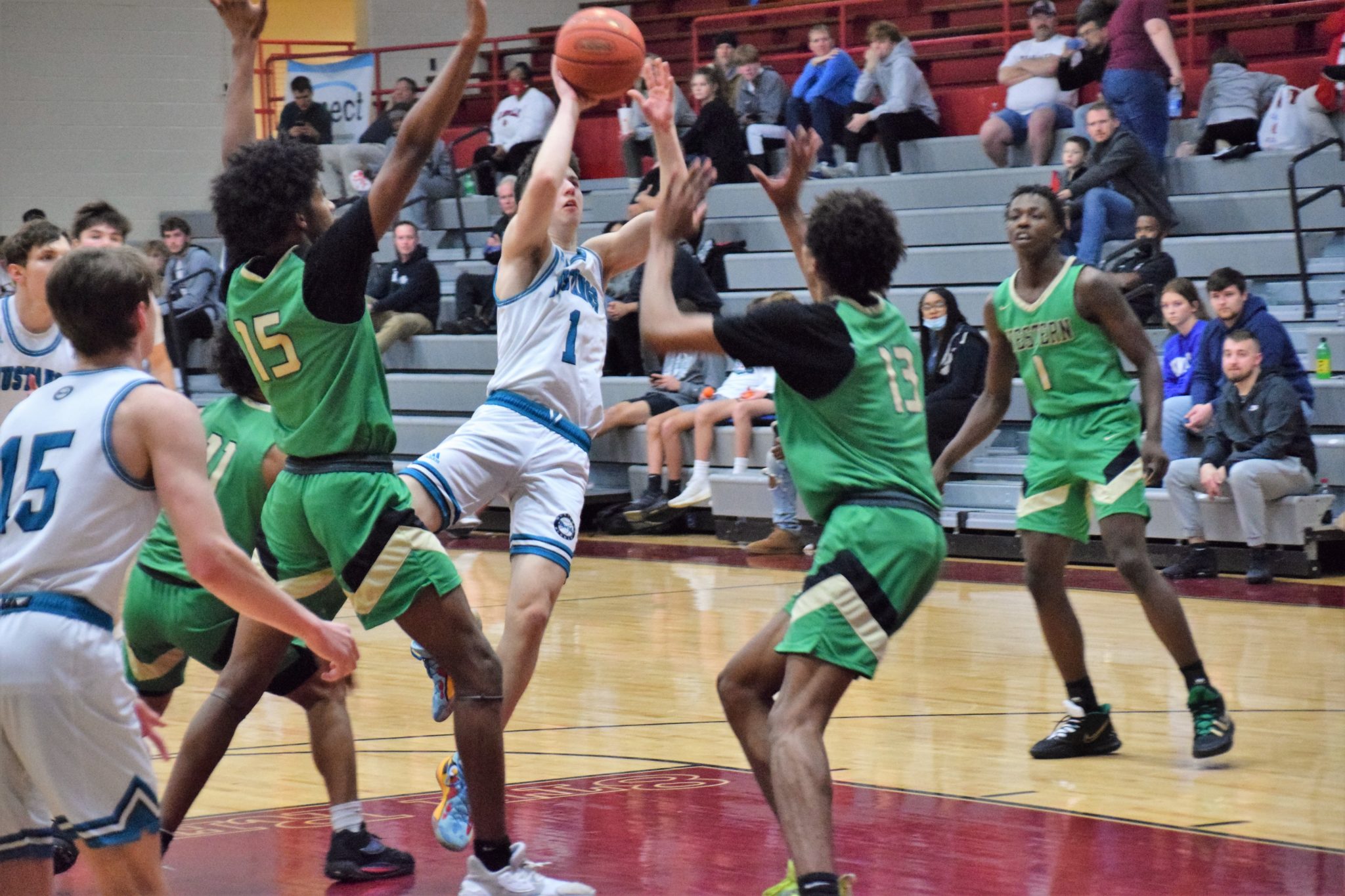 Levitch said the list of Division I schools who have shown interest in Roberts exceeds 20.
The Mustangs are solid at every position. Scales had scored 62 points in the three previous games while Ian Higdon and Luke Anderson have extensive experience. And Levitch says sophomore guare Jack Fischer adds much to the lineup. "He doesn't score a lot of points, but he's very under control and really controls the game," Levitch said.
In the early going, North certainly looks like a team to be reckoned with but Collins and Oldham County are expected to be right with the Mustangs through the campaign. "Oldham County is going to always be good. They are so well-coached. Collins and OC are so athletic and so well-coached," Levitch said.
We saw part of Oldham County's win over Louisville Moore earlier in the day. Sam Powell and Hayden Burgess, both seniors who have waited their turns to shine, were solid and sophomore Max Green showed that Oldham should not miss a beat. The Colonels suffered heavy graduation losses from last year but are looking like a typical Oldham team built on tough defense, crisp offensive execution and strong shooting. The Colonels will be there all year and especially in March.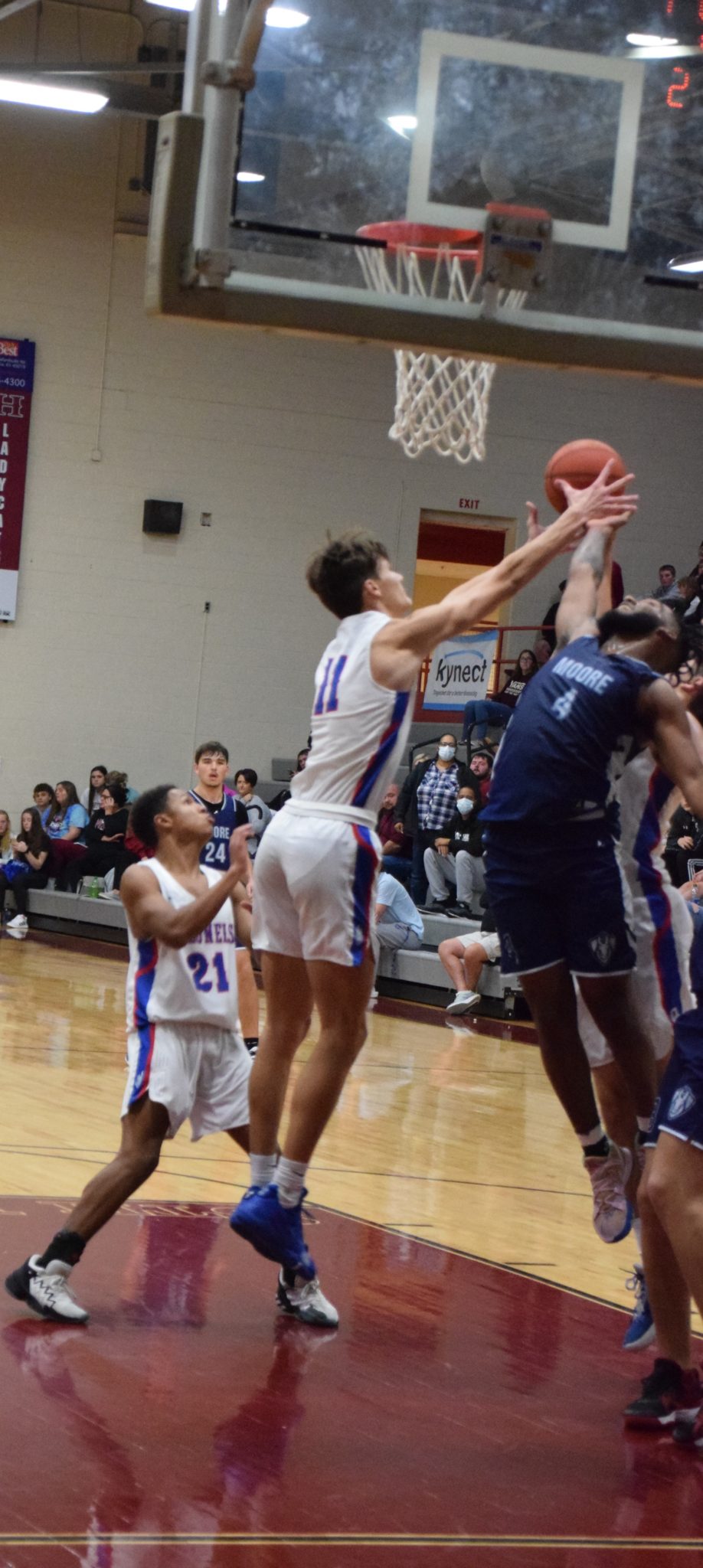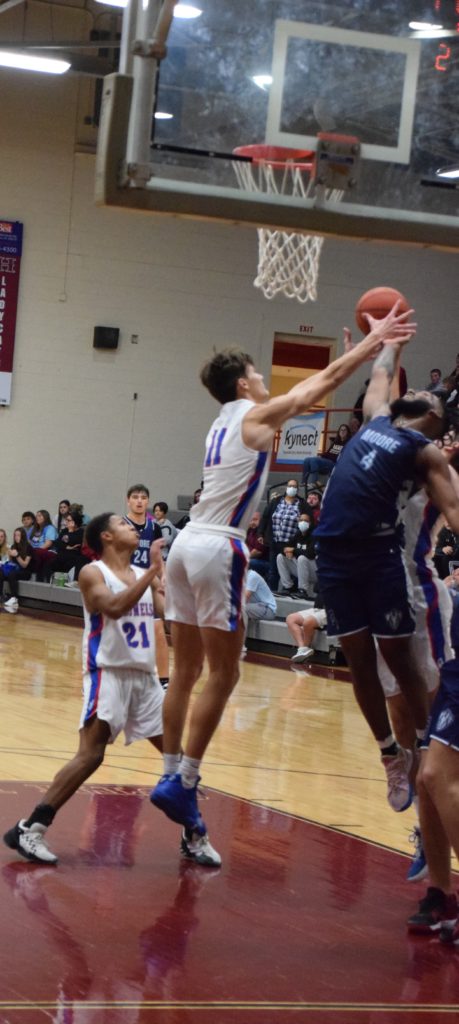 The same could be said for Collins. We saw the Titans last Tuesday when they defeated Owen County, 67-49. The game was closer than the score would indicate as Collins went on a 16-2 run to end the game.
Collins is figuring some things out but it's obvious the Titans have the depth to play Coach Chris Gaither's pressure defensive schemes without missing a beat. Scoring out of the offense might be a bit of a problem at this point, but against Owen the Titans created off turnovers.
"They are very athletic and have a lot of depth," Owen coach Devin Duvall said. "When they sub, they don't lose much. They create a lot of turnovers and convert turnovers. We had 15 turnovers, which we will usually take but every time we turned it over, they seemed to score."
Gaither says the Titans are a work in progress and it showed against Owen, a team that could be heard from in 2021-2022. "It's tough when you are playing a lot of guys and guys are trying to figure out your rotations, when guys are coming in and switching up who you are guarding," he said.
But Gaither repeatedly emphasized his team's defensive growth, in keeping with the Titans' calling card over the last few years.
"If one guy is out of synch on defense, it can realy mess you up. If you take our three regular season games (before Owen) we have been able to stretch things out in the fourth quarter. Tonight we went on, I think, a 16-2 run in the fourth quarter, so we are making our runs at times. We have to continue to improve and learn how to slow down the other team."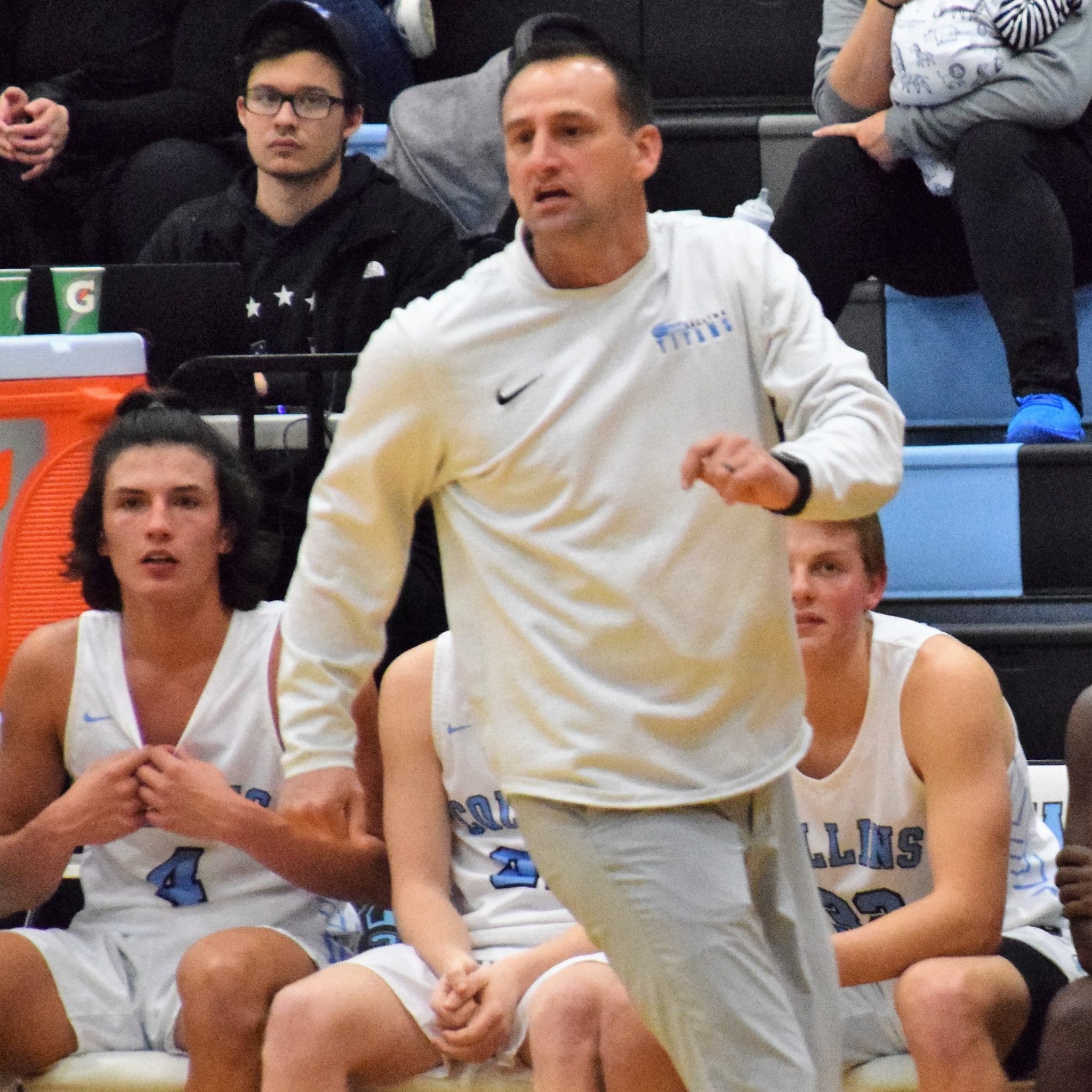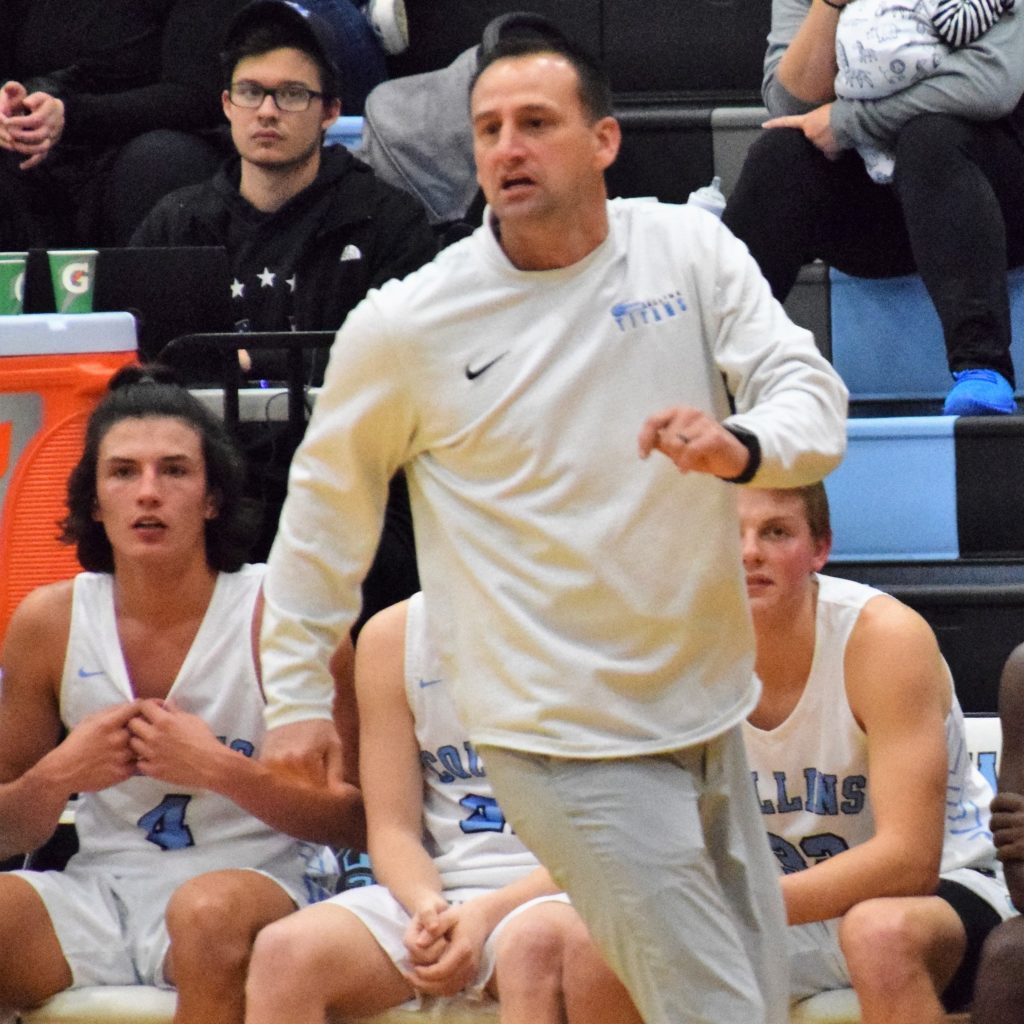 But Collins is making the move when needed, a mark of a championship team. "Sometimes those runs are the mark of experience," Gaither said. "Our five on the court (for the run) understand what it takes to win a possession, what it takes to grind it out. They are experienced."
Like Levitch, Gaither sees the 8th as having the potential to be a free-for-all. "This early in the season, there are five or six teams (at the top). That might change in January. This early there are five or six teams and none of them should dominate the other," he said.
Woodford County is unbeaten on the court in the early going. The Yellow Jackets self-reported the use of an ineligible player in the season opener at Danville, turning a 20-point win into a 2-0 forfeit. The Yellow Jackets are big and deep and defeated Oldham 87-75 on Dec. 7.
If you are looking for a sleeper, Walton-Verona might be worth watching. "They are a team that could win our region,:" Gaither said. "They shoot the ball well and they have guard play. They understand that system and Coach (Mike) Hester has done an incredible job. "
Owen County could also be a factor. The Rebels have one of the state's top scorers in 6-5 junior Teagan Moore who is averaging 25 points a game in the early going and has the ability to go off for 40 points on a given night. "He can be real good," Duvall said. "He can score at three levels and he does just about everything for us. He handles it and he can score from the perimeter. He can score in the post and off the bounce. And he can guard multiple positions."
Duvall said Moore has drawn the interest of about 20 NCAA Division I and Division II schools so far.
Perennial contenders South Oldham and Simon Kenton should be solid, as well.
"It's early," Gaither said, "and it's a wide open region.
Herndon's 8th Region boys' picks:
1. North Oldham
2. Oldham County
3. Collins
4. Woodford County
5. Walton-Verona
6. Owen County
7. South Oldham
8. Simon Kenton
9. Grant County
10. Shelby County
Top Players: Dallas Roberts, Jack Scales and Ian Higdon of North Oldham; Sam Powell and Hayden Burgess, Oldham County; Ben Michel and Cole Davis, South Oldham; Kenyon Goodin, Xavier Jordan, Aaron Thompson and Quintin Simmons, Collins; John McCrear and Jackson Twombly, Woodford County; Kyre Bishop, Shelby County; Teagan Moore, Owen County; Brant Smithers, Walton-Verona; Dylan Hammonds, Grant County; Isaac Miller, Simon Kenton.
**This is my last column of the year for GLICOD. We hope to catch you at a gym somewhere in January and February.
Merry Christmas and Happy New Year!