Early season has had a few surprises
By John Herndon
Two weeks isn't enough to really get a handle on what will be happening when the Kentucky high school football playoffs get here in November. There will be surprises and disappointments in every class and every corner of the Commonwealth.
There will be teams you didn't expect to be there playing deep into November and there will be some you thought would be there going home early.
And there will be perennial powers like St. X, Trinity, Boyle County and Beechwood who already have a Thanksgiving Day practice on the calendars as they will likely be playing a state semifinal game the following night.
If you have remotely followed Friday Night Lights in the Bluegrass, you know all of that to be true.
Here's something else you can count on in 2022: Spencer County is mighty good.
Barring a rash of injuries, Spencer County should be among the teams playing for a while in November. How long that run will be will obviously depend on the playoff pairings, but discount the Bears at your own peril.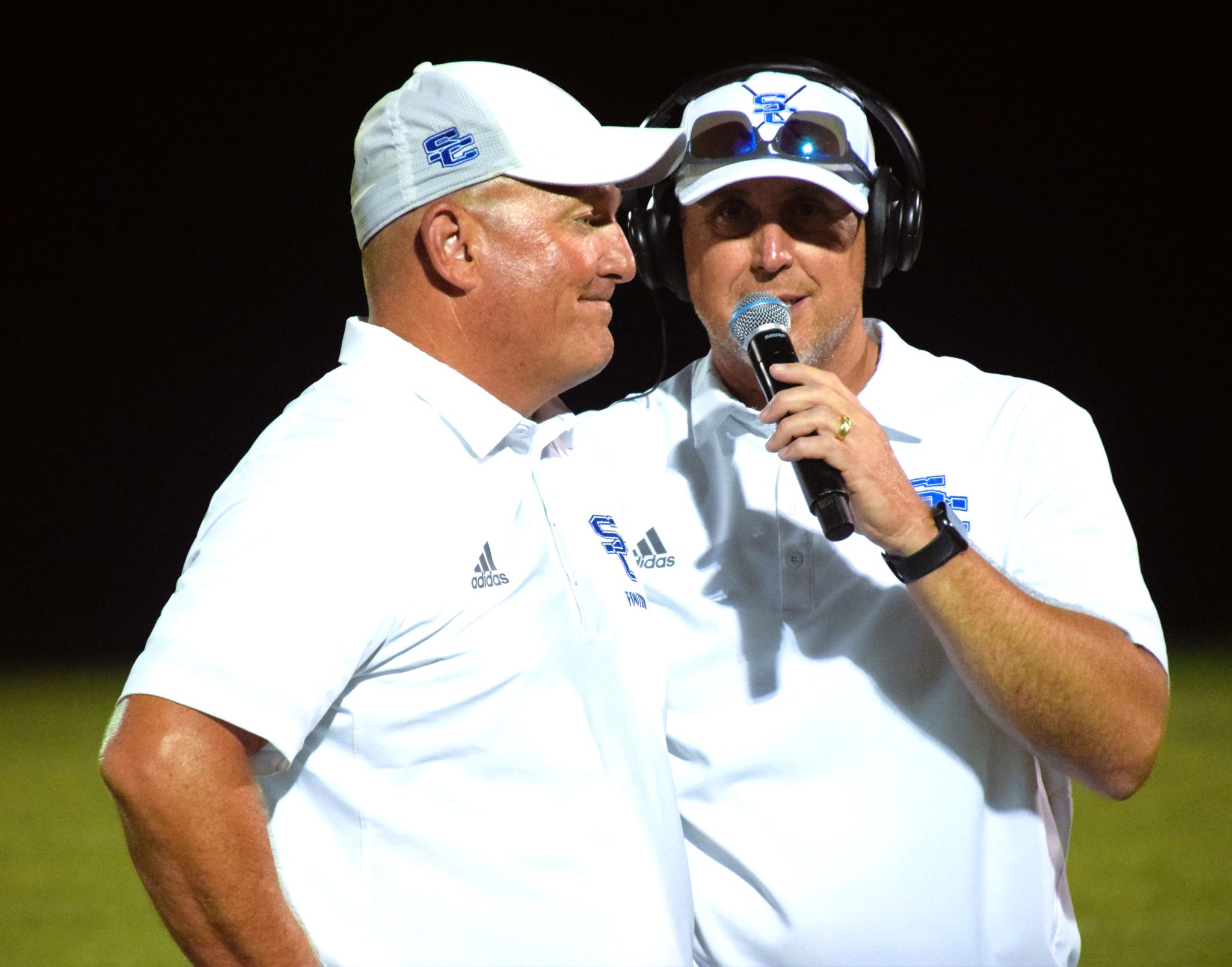 Coach Mike Marksbury boasts a roster full of talented football players. There are no superstars that will be climbing up the national recruiting rankings, but there are plenty of tough, hard-nosed players up and down the Bears roster. With most of last year's regional finalists back, they are experienced.
Most importantly, they believe in each other and are hungry for the school's first regional championship.
"We've got a good group," Spencer coach Mike Marksbury told me moments after the Bears demolished overmatched Anderson County, 50-7 in the season opener.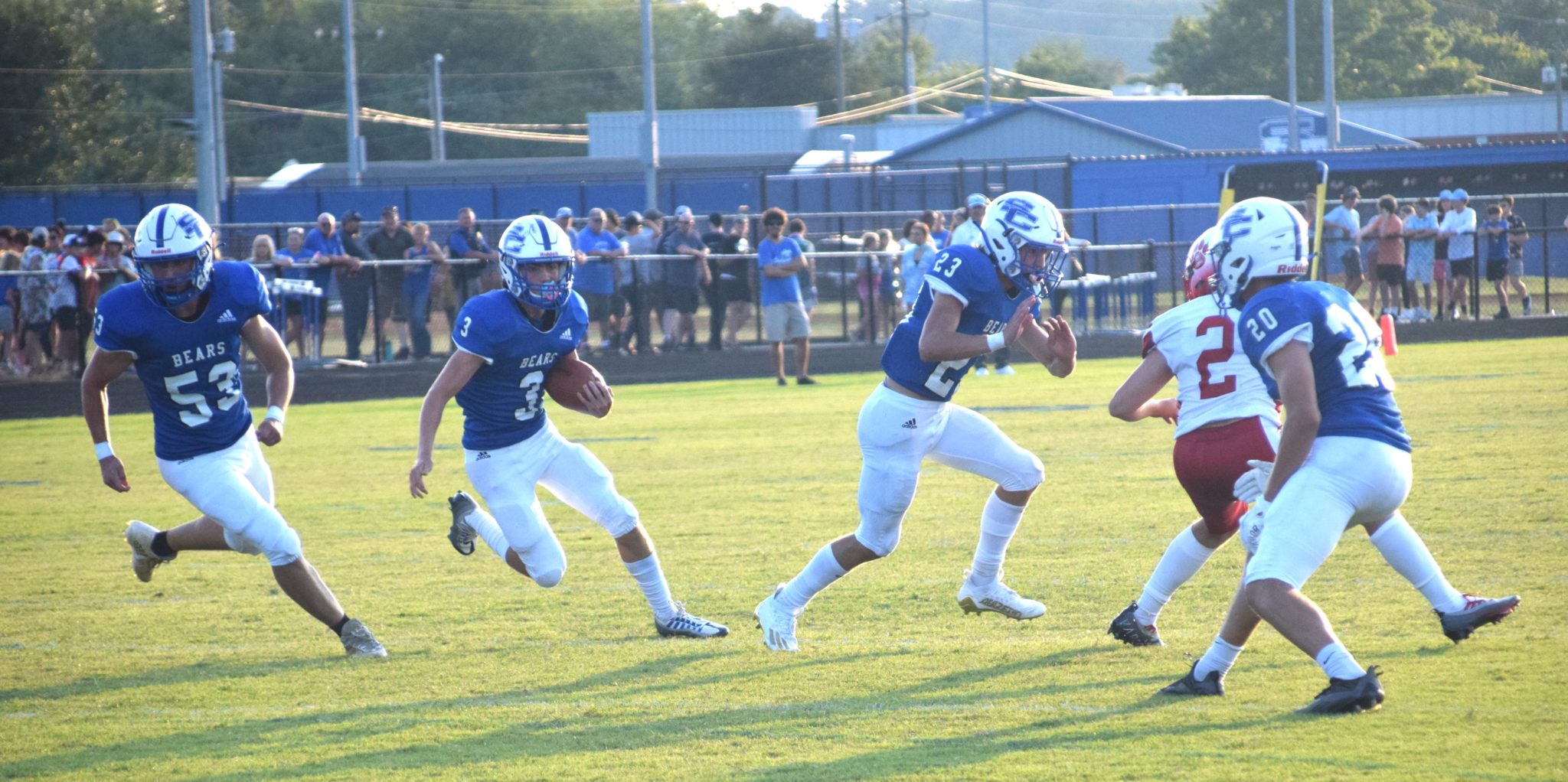 In that one, Spencer scored four touchdowns in their first five offensive plays and had reached the running clock before halftime. Senior Wade Hutt ran for 155 yards and two touchdowns on only four carries while junior Kellen Marksbury, the coach's son, totaled 93 yards and a pair of scores on just four carries. For most of the second half against Anderson, Hutt, Marksbury and the rest of Spencer's starters watched from the sideline.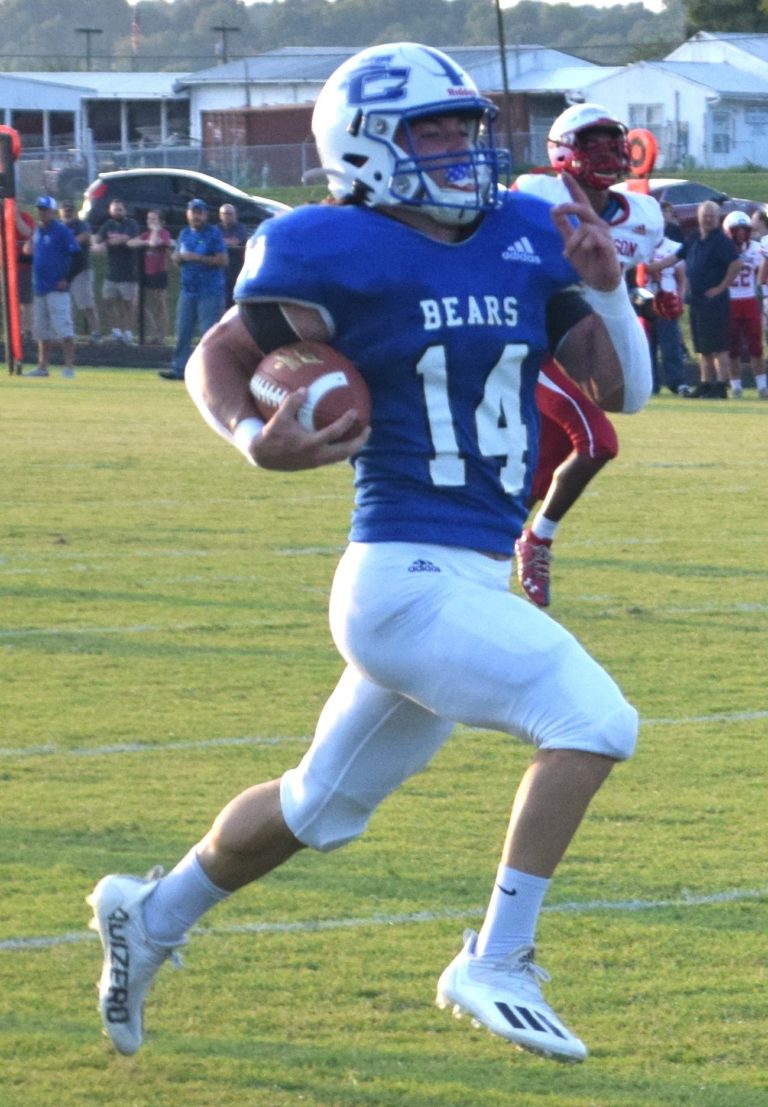 A week later, a much stronger Bullitt East team slowed the Bears, limiting Hutt and Marksbury to 42 and 49 yards, respectively, but senior Camden Cardwell ripped off 94 yards and a pair of scores on 17 carries.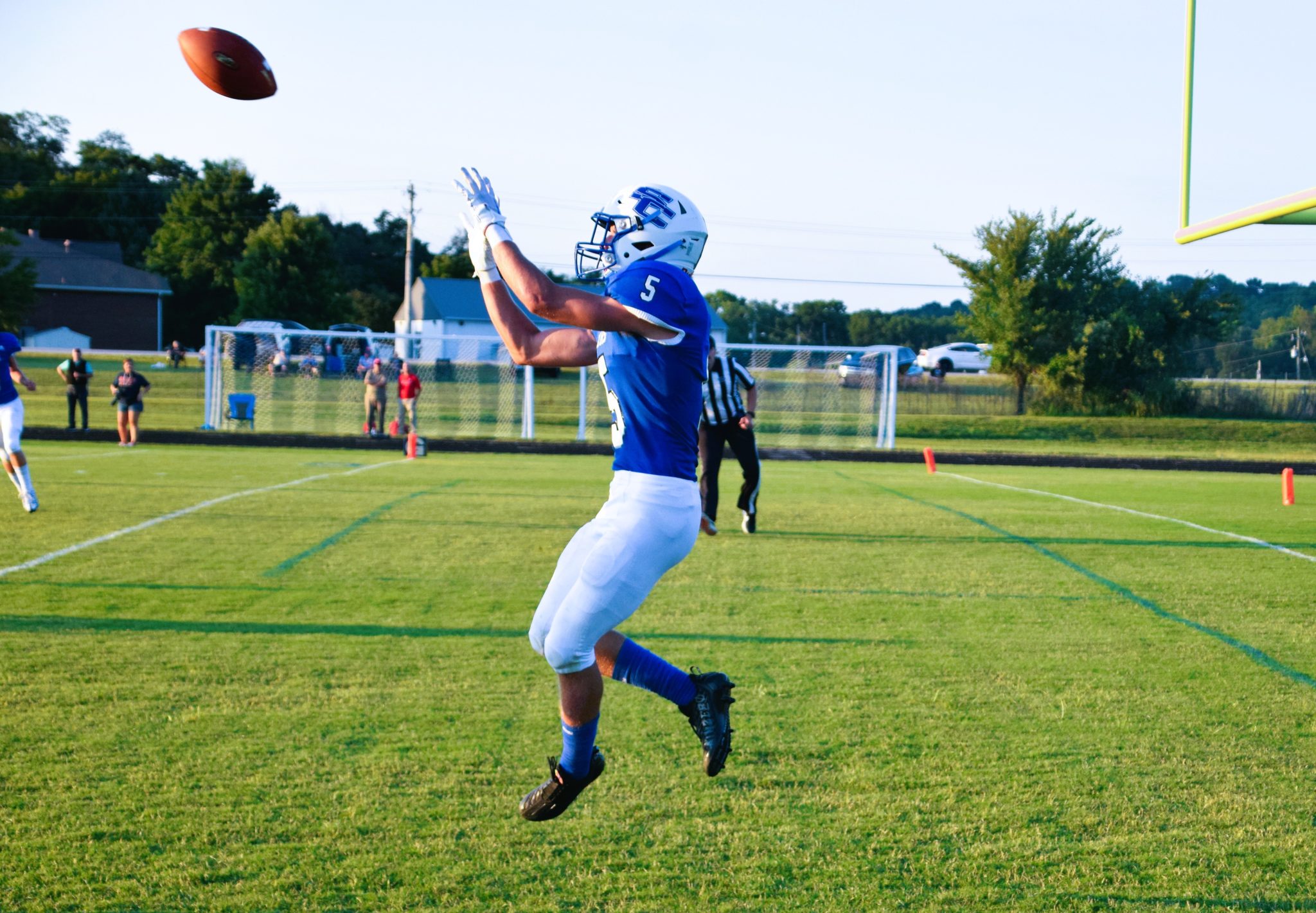 Before a packed house at Bullitt East, Spencer took down a team that could make quite a bit of noise in Class 6A. The Bears picked off dynamic quarterback Travis Egan three times to beat the Chargers for the first time since 2016. More than anything, the victory served notice that Spencer's 9-4 finish last year was no fluke.
And it should be noted that one of those four losses was to Bullitt East. The last two times Spencer defeated Bullitt East – 2015 and 2016 – the Bears finished 10-2 and 8-4.
Spencer will get some more huge tests the next two weeks when the Bears host Taylor County and Collins. You can bet Taylorsville will be rocking both nights.
Spencer then must travel to Bardstown. A year ago, Bardstown squeaked by the Bears, 42-37, but the three previous seasons, Bardstown had ripped the Bears by a combined 141-7.
After that, Spencer begins Class 4A-District 3 play hosting Marion County on Sept. 23. We already know the Bears are formidable. If they are standing at 4-1 or 5-0 going into district play, they could be looking at a season that is truly special.
Around the state, there have been a few scores that undoubtedly raised some eyebrows, but from this corner, none jumped out any more than Ballard's 12-7 win over Male last week. Ballard was expected to be strong and possibly improve on last year's 8-4 finish, but the Bruins hadn't beaten Male since Sept. 25, 2009 and dropped a 51-14 decision to the Bulldogs last season.
Male has been to the Class 6A state championship game the last four years, winning it all in 2018, but experienced some significant graduation losses off the 13-1 team of 2021. The Bulldogs have St. X and Trinity up next on the schedule so they should be battle tested before district play begins on Oct. 7 when Southern visits the Bulldogs.
Meanwhile Ballard visits South Oldham (0-2) before hosting Franklin County, one of the favorites to win the Class 4A state championship.
Some other eye-opening scores early in the season were Shelby County's 28-8 win over Oldham County, reversing a 56-13 loss last year, and Warren Central's 13-0 win at Bullitt Central in the season opener. Warren Central broke a 61-game losing streak in that one. The Dragons' last win had been a 23-12 victory over Warren East on Oct. 16, 2015.
Warren Central fell to Trigg County in Week 2.
Do yourself a favor and get out to see some action on Friday nights! It's the best bargain in the Bluegrass.