Learn more about our team members and their extensive experience in their respectful fields.
Interested in joining our GLICOD team?
We are always looking for sales professionals, interns, and team members. Contact us to learn more.
See our team members bios below: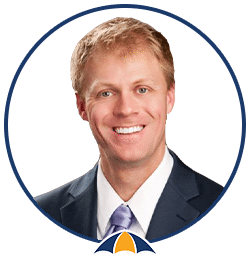 Chris has a unique assortment of career experiences and is thankful for every step. After graduating from Bellarmine University in 1997, he persisted with the school's Athletic staff and attained the broadcast rights to their basketball property. Through 2004, Chris served as the primary radio voice for the Men's and Women's Basketball programs.
That spring, he opted for a change of pace and began an 8-year stint in dental sales. At first glance, the professions couldn't be more different, yet Chris quickly discovered a commonality. "Whether it's interviewing a coach during the rigors of the season or selling a medical practitioner on your product," Chris states, "you have to be able to build trust and place their best interest at heart." This creed fueled success, yet left Chris clamoring for a return to the industry that he loved.
In 2012, after sifting through mothballs, he located an archaic Bellarmine broadcast cassette and, on a whim, forwarded to the voice of the UK Wildcats, Tom Leach, for an assessment. The notion was greeted with positive feedback and began a relationship with Chris assisting the uber-successful radio program, 'The Leach Report' in a sales & correspondent capacity. During this ongoing chapter, Chris has interviewed a Who's Who in sport including Jay Bilas, Dick Vitale, and a pair of Bachelor's – past and present, to name a few. This spawned off 'Opposition Research,' the UK Basketball opponent-based feature, preceding broadcast roles with Georgetown College Football/Basketball, University of Cincinnati Women's Basketball and the UK Sports Network.
Chris cites Tom as a great mentor & lauds the direction received from current LA-Clipper announcer, Brian Sieman. "Brian was the first announcer that ever told me to 'read more," shares Chris. "The best broadcasters variate their vocabulary. We have to be able to say the same thing, differently." Chris also mentions a conversation with legendary NBA sideline reporter, Craig Sager as the most impactful. "I ran into him in Houston on his way to receive treatment. He took a few minutes to impart wisdom and kindness. His gesture was incredibly moving under the circumstance and has stayed with me."
Chris is the CEO & Founder of GLICOD, a media company who's focus is on providing clients with a surplus of avenues to market their product while demonstrating a growing effort to promote High School Sports.
Chris has an amazing, young daughter named Halle.
Steve has been a producer, writer, researcher, and creative consultant for GLICOD since 2014. He has also been an independent radio/Internet sports event broadcast producer and researcher since 1994.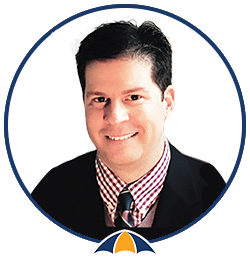 Todd Carter has listened to sports radio his entire life. Little did he know that the hours spent listening to Harry Caray, Don Fischer, Bob Jenkins, and Marty Brennaman would lead him to someday broadcast local play-by-play action on the GLICOD communications network.
While a student at Floyd Central High School, Todd broadcast for WNAS covering basketball, baseball, and football. After Todd's FCHS broadcast career, he attended Indiana University, Bloomington, and then went on to the IU School of Dentistry in Indianapolis, where he received his Doctor of Dental Surgery (DDS) degree in 1997.
Todd, his wife Sharla, and two daughters reside in Floyds Knobs, Indiana, and Todd practices general dentistry on Mount Tabor Road in New Albany. Todd is mindful that Ephesians 4:29 is good to keep in mind both on and off the microphone.
Jeff Cooper is a 1988 graduate of the University of Louisville, whoul played varsity basketball at Valley HS in Louisville from 1981-83.

He was involved with basketball at Valley from 1987-2007, as a volunteer assistant coach, statistician, official scorer and PA announcer.  From 2007-15, Jeff was an assistant girls basketball coach and statistician at Holy Cross.
Jeff is also a major contributor to volume 2 of the Kentucky High School Basketball Encyclopedia by Jeff Bridgeman.  A third  volume is scheduled to be released hopefully before the end of 2023.
He has researched high school basketball (and other sports) since the mid-1980's, and also provided research and information to the KHSAA.
Joe Cox is an attorney and sportswriter who lives near Bowling Green. He has written or contributed to seven books, including his most recent, The Immaculate Inning. Joe has covered SEC football over the past four seasons for multiple media outlets, including SaturdayDownSouth.com. If he's not writing about a game, Joe is probably with his family or playing music.
Max Godby is a Louisville Native who started his football career at Christian Academy of Louisville. In 2010, Max walked onto the University of Kentucky as an offensive lineman. In 2013, Max earned a scholarship and transitioned into a "utility offensive lineman." In Max's college career, he played all five offensive line positions plus special teams. He was awarded the Allstate Good Works Team award in 2014, which is given to 22 NCAA football student athletes each year.
After working for UK Athletics for over a year, Max now works in the private sector but has developed a substantial presence in broadcasting and the Kentucky sports world. Max has appeared consistently on Big Blue Insider with Dick Gabriel, the Leach Report, Sunday Morning Sports Talk and Cameron Mills Radio to talk football. Max is also the host of the popular podcast, BBN Chalk Talk: A Sports Show with a Distinct Kentucky Flavor where Max Godby, Matt Smith and Greg Lile are self proclaimed Fat Old Offensive Linemen (FOOLs). With being former offensive linemen, their expertise are sports and great food. Max also color commentated for the KHSAA State Championship Football Games. Max lives in Central Kentucky with his wife, Ashley.
Kevin Harris has been a sports writer for almost 22 years.
After spending two years as a desk clerk and freelance reporter for The Herald Bulletin sports department in Anderson, Ind., the now-defunct Evening News in Jeffersonville hired Harris as its assistant sports editor in September of 1998.
In October of 2001, The Evening News promoted Harris to sports editor. He oversaw the newspaper's sports department for more than four years. After his tenure as The Evening News' sports editor, Harris was a sports writer for the News and Tribune in Jeffersonville until May of 2016.
During his tenure at The Evening News and the News and Tribune, Harris covered Indiana High School Athletic Association state finals events in 12 different sports. He also covered seven state championship teams, most notably the 2015-16 New Albany boys' basketball squad that captured the Class 4A state title.
While at the Southern Indiana publications, Harris earned awards from Community Newspaper Holdings, Inc., the Hoosier State Press Association, the Indiana Associated Press Managing Editors, the Louisville chapter of the Society of Professional Journalists, the Indiana High School Baseball Coaches Association and the Indiana High School Wrestling Coaches Association.
Harris currently runs a Southern Indiana high school athletics website, called Southern Indiana Preps (southernindianapreps.southernindianapreps.com). The website primarily focuses on Jeffersonville, New Albany and Providence.
During his sports journalism career, Harris has covered several major sporting events. Some of those events are the NCAA men's basketball tournament, which included the 2002 Final Four, the Kentucky Derby, the NBA playoffs, the PGA Championship, the Ryder Cup and the Monster Energy NASCAR Cup Series race (the Quaker State 400) at Kentucky Speedway.
A bundle of speed and talent kept foes on their toes. Hamilton was a Dixie dozen All-South High School All-American, two-time 1st team All-State performer and a member of the Ky-Tenn. all-star game. Joey played running back, wide receiver, defensive back, and returned kicks. Hamilton led Ballard High school to the 4-A County title in 1984.
Joey played Wide-receiver at the University of Louisville, a 3-year starter, 4 player of the game awards and the Lenny Lyles senior achievement award leading the team the team in yards per reception in a season 87′ (20.8) and broke a 37 year school record with 5 catches and 152 yards at 30.4 yards per reception in 87′. A serious knee injury his senior season lead Hamilton to coaching high school 27 years, 18 at Louisville Male High school as defensive coordinator and 3 state titles.
Originally from Milwaukee, WI, Kaczmarek graduated in 1971 from the Univ. of Louisville, where he played football as a center. He coached in the high school and collegiate ranks for over 40 years, including a 105-88 record as a head coach at Bullitt Central (1974-76), Madison (1979-83) and New Albany (1984-95).
Love is a former head basketball coach at Clarksville, where he won sectional titles in 1978 and '79 (during the single-class era); he also was an assistant football and baseball coach, and later served as an administrator. He also worked for 10 years alongside legendary WXVW radio commentator Charlie Jenkins.
Paul is part of the GLICOD team mainly as our Southern Indiana basketball analyst.
Gary spent over a quarter-century as a school teacher and football coach.  From 2000-06, Gary was head football coach at Atherton High in Louisville.  Gary has also served as President of the Greater Louisville Football Coaches Association, and was a 2018 inductee into its Legends' Hall of Fame.
Gary is an analyst for high school football on GLICOD.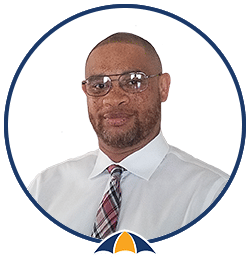 Antuan graduated from Louisville Male High School in 1994 where he was an outstanding two sport athlete. Antuan played Basketball and was also a First Team All-State Wide Receiver in 1994 under legendary Coach Bob Redman. Antuan played in a Sweet Sixteen in Basketball and was a member of the 1993 4A Football State Championship team. Antuan went on to play football for the University of Louisville from 1994 to 1996 where he is a Letterman.
Antuan's passion for mentoring our youth, sports and sales experience has lead him to his dream of Sports Broadcasting. Antuan resides in Louisville, Ky. Antuan is a Broadcast Analyst and Sales Executive for GLICOD.